AT&T Dividend Cut Could Be Good For Dividend Investors For The Next 12 Months
Last week, AT&T (T) stirred up tremendous investor discussion when it announced an agreement to spin off its WarnerMedia division into a merger with Discovery, Inc. (DISCA). Included in the announcement was news that the AT&T dividend would be significantly reduced after the spin-off. As investors learned about the dividend cut, the AT&T share price shed over 12% in two days. The question for AT&T investors now is whether the stock is a buy, a hold, or a sell.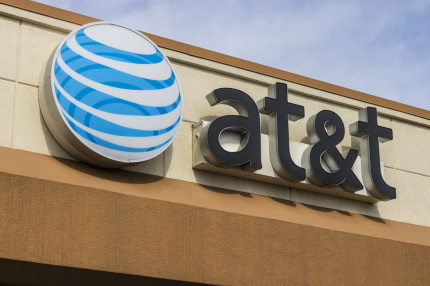 Before this recent move, AT&T had paid a stable and growing dividend for 25 years. In November 2020, when AT&T shares traded to yield more than 7.5%, I added the stock to my Dividend Hunter recommendations list. To earn 7.5% from a mega-cap blue-chip stock made sense for my income-focused newsletter.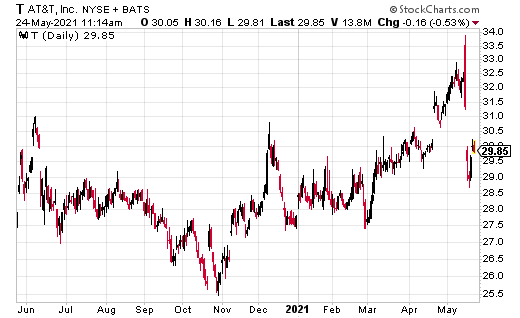 According to the spin-off/merger agreement, AT&T would receive $43 billion in a combination of cash, debt securities, and WarnerMedia's retention of certain debt. In exchange, WarnerMedia will be spun-off from AT&T to combine with Discovery. After the transaction, AT&T investors will own approximately 71% of Discovery.
From the AT&T investor's viewpoint, the transaction will look like a large special dividend payment, with a payout in the form of DISCA shares. At the time of the distribution, the AT&T share price will drop by the equivalent value of the DISCA shares received by investors.
With the announcement, AT&T released post-transaction cash flow and dividend guidance that indicates its dividend will be reduced by 40% to 50% after the deal closes. The expected dividend cut has income-focused investors dumping shares and driving down the share price.
Since the announcement, I have seen numerous – dozens of, maybe – articles, both pro, and con, about what the transaction will mean for investors. With the AT&T share price now below $30, I think there is a significant upside for investors. Here are a couple of factors to consider:
Disclaimer: The information contained in this article is neither an offer nor a recommendation to buy or sell any security, options on equities, or cryptocurrency. Investors Alley Corp. and its ...
more