Another Sucess In Alzheimer's Disease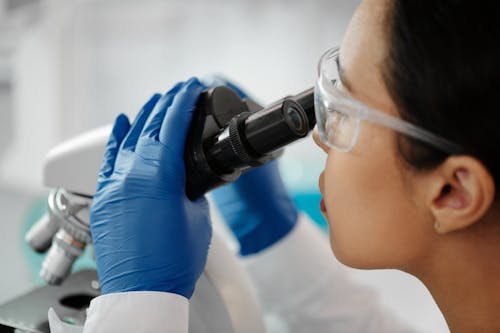 Image Source: Unsplash

Eli Lily (LLY) reported a positive phase III trial of donanemab in Alzheimer's Disease (AD). The trial hit broadly across endpoints. In terms of the primary endpoint (iADRS) treatment showed a 35% slowing of decline (p<0.0001) versus placebo. In addition. The trial demonstrated a 36% benefit (p<0.0001) on the CDR-SB secondary endpoint and 40% slowing of functional decline as measured by the ADCS-iADL (p<0.0001). The consistency across endpoints and statistical significance make this a clear win on efficacy.
Donanemab is now the second beta-amyloid targeting treatment to have a clearly successful phase III in AD (the first being lecanemab). The beta-amyloid thesis on AD has quite the checkered past and was more or less at its nadir before the success of lecanemab. The larger question around lecanemab then became whether it was a unique drug or whether it was a broader indication that the industry has learned to better target a-beta. While there is not a definitive answer, it is likely that the market is going to broadly read into the now second successful beta-amyloid targeting drug and generate a halo around similar assets in development.
In terms of lecanemab and donanemab, it is probably going to be difficult to cleanly separate them in terms of efficacy, but the odds are that lecanemab will be perceived as the safer drug. There should always be caveats when comparing across trials but donanemab had two to three deaths related to ARIA compared to zero for Biogen (BIIB) and lecanemab. There were two cerebral hemorrhage deaths in the phase III open label extension for lecanemab, but neither was definitively linked to treatment.
It is not just the deaths that are different between the drugs, but the overall rates of ARIA appear to be higher in donanemab as compared to lecanemab. In the phase III trials, the rates of symptomatic ARIA-E were 2.8% for lecanemab and 6.0% for donanemab and the rates of ARIA-H were 8.9% for lecanemab and 31.4% for donanemab. Again, there is the caution associated with cross trial comparisons but there seems to be a consistently higher rate of ARIA and so I think lecanemab will be seen as the safer of the two drugs.
Regardless of how one differentiates the two drugs in terms of efficacy and safety, the odds are that the beta-amyloid thesis receives a big boost with donanemab results. I would look to companies like Prothena (PRTA) to become a beneficiary of this impact. They have a beta-amyloid drug that binds to the N-terminal epitopes with high avidity and affinity, which could mean a better efficacy and safety profile compared to donanemab and lecanemab. It is also dosed subcutaneously, which is a big differentiator to the infusions of the other drugs.
To be clear, PRX012 will only have phase I safety data by the end of the year but the stock reaction should be a good proxy as to how broadly the success of both lecanemab and donanemab will reach. A strong positive reaction for Prothena would be a strong signal that the beta-amyloid thesis is gaining broader acceptance, whereas a weaker effect would likely mean the drugs are being seen as effective but not necessary the mechanism of action.
In any case, the success of donanemab even with the additional safety caveats is positive for patients as there will at least now be two new options for treatment. If these are a sign of a broader effect of amyloid-beta targeting assets, then even better as there is going to be a group of follow on assets that could improve upon the safety and efficacy of these first successes.
---
More By This Author:
Biogen On The Hunt
Coya Therapeutics: An Attractive Valuation And First Set Of Data
Moderna, Merck, And A Personalized Cancer Vaccine - Updates from AACR
Disclosure: No position in the stocks mentioned.
Investment and investment decisions should be based on your own personal needs and with the consultation of a trained financial advisor. Any ...
more