Analysts Debate If GameStop Can Power Back Up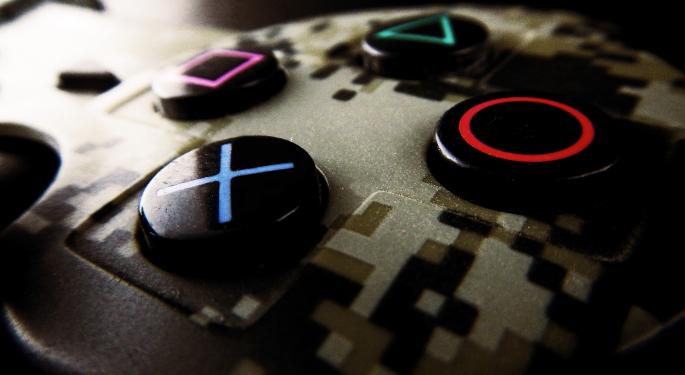 GameStop Corp. GME reported third-quarter results highlighted by a notable earnings miss, a 30% drop in sales and a downward revision to 2019 guidance.
The stock reacted sharply to the downside and analysts debated how much power is left in the retailer's life bar.
The Analysts
Benchmark analyst Mike Hickey maintains a Sell rating on Gamestop's stock with a $3 price target.
Credit Suisse analyst Seth Sigman maintains at Underperform, price target lowered from $6 to $5.
Wedbush analyst Michael Pachter maintains at Outperform, $8 price target.
GameStop Management Is 'Confused'
GameStop's disappointing quarter was accompanied with yet another reduction to its outlook, Hickey said. There's reason to believe this weakness will remain over the next few quarters as industry trends are not favorable. Specifically, the current console generation is set to expire soon while digital distribution of games "cements its grip" on purchases.
Management is not only guilty of being "confused" but "distant from market realities," the analyst wrote in a note. The company's outlook is merely an "update to the GME eulogy" and a "sad acknowledgement of their looming expiration."
GameStop's 'Shocking' Guidance
GameStop's quarter was not only "very weak" but serves as a reminder the company faces both cyclical and structural pressures, Sigman said. Comps in the quarter fell 23.2% and sales trends decelerated across every category except preowned -- which was still down 13.3%.
Management's "shocking" guidance revision suggests third-quarter trends will be similar in the fourth quarter, if not worse. However, part of the poor guidance could be attributed to a negative impact of certain title delays into 2020.
Meanwhile, GameStop bought back $116 million worth of its stock in the quarter, which Sigman said is "confusing" as EBITDA was down 95% year-over-year.