American Airlines Focuses On Cleaner Electric Air Mobility
American Airlines Group Inc (AAL) plans to invest $25 million in U.K.-based electric aircraft start-up Vertical Aerospace Group Ltd through private investment in public equity (PIPE) transaction to reduce carbon emissions, enhance customer experience, and tap the flying taxi trend, the Wall Street Journal reports.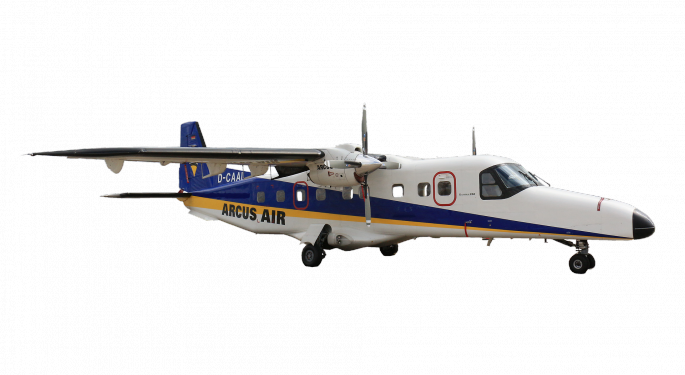 It plans to acquire around 250 Vertical's planned flying taxis implying a potential pre-order commitment of $1 billion. There is an option to order an additional 100 aircrafts.
The electric aircraft can take off and land vertically like helicopters and move customers around congested cities to get to and from airports.
Vertical plans to conduct the first trial of its VA-X4 aircraft later in 2021.
Vertical's aircraft will accommodate four passengers and a pilot and fly at speeds of up to 200 miles an hour with a range of over 100 miles.
Vertical aims to begin commercial operations in 2024 upon the European regulatory approval.
Vertical aimed to go public via SPAC (special-purpose acquisition company) merger that valued the combined entity at $2.2 billion. Honeywell International Inc (HON), Rolls-Royce Holdings PLC (RLLCF, RYCEF, RYCEY), and Microsoft Corp (MSFT) venture capital fund feature amongst Vertical's backers.
Embraer SA (ERJ) is in talks to combine its air-taxi arm with a SPAC and announced a deal to sell up to 200 of its flying taxis for the U.K. market.
The aircraft leasing company, Avolon, has agreed to pre-order up to 310 aircraft from Vertical with an option for an additional 190.
Virgin Atlantic has options to acquire 50 - 150 aircraft.
Vertical will work with AAL on passenger operations and developing infrastructure in the U.S. and explore a joint venture with Virgin Atlantic in the UK.
In February, United Airlines Holdings Inc (UAL) announced plans to back another electric flying taxi start-up and acquire around 200 of its aircraft. UAL disclosed its venture-capital fund to invest in early-stage technologies that furthered its sustainability goals.
Boeing Co (BA) continued its investment in flying taxis to possibly displace existing urban helicopters and reduce noise and carbon emissions.
The $54 billion in government aid for airline workers' salaries and benefits brought some respite to the pandemic-stricken industry in 2020. WSJ notes that AAL entered the pandemic with higher debt than its rivals and lost $8.89 billion in 2020.
Price action: AAL shares traded higher by 0.51% at $23.58 in the premarket session on the last check Friday.
© 2021 Benzinga.com. Benzinga does not provide investment advice. All rights reserved.