AMC's Stock Surges To New Highs Yet Again, Leading Across-The-Board Reddit Stock Rally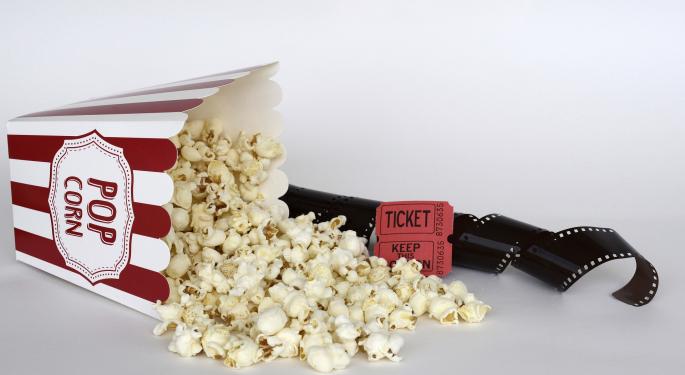 AMC Entertainment Holdings, Inc.'s (AMC) rally seems unstoppable, as retail trader-frenzy is propelling the stock to a fresh record high.
AMC Rips To Record: Private placement of 8.5 million AMC shares to Mudrick Capital at a premium drove the shares to a record high Tuesday. The stock closed the session at $32.04, off the intraday high of $33.53.
Reports of Mudrick Capital liquidating its new position did little to quell the retail push. The hedge fund reportedly reasoned shares of the theater chain were overvalued.
Just when it looked like profit-taking may set in following Tuesday's run, AMC shares are seen defying gravity and are extending their recent rally.
But Why? Traders and some sell-side analysts believe AMC will turn the corner due to the return of moviegoers back to pre-COVID-19 levels. Additionally, the company is setting its financials in order by raising capital to pay off debts.
Do the anticipated fundamentals present a strong enough reason for the irrational exuberance shown by retail traders? Recently, B Riley Securities analyst Eric Wold downgraded the stock from Buy to Neutral, citing stretched valuation.
Throwing caution to winds, retail traders — driven in large part by the Reddit community — seem to subscribe to the AMC story. For them, it looks like enjoy the wild ride as long as it lasts.
Others Not Far Behind: Meme stocks, a name that's been given to stocks that are considered artificially inflated through social media frenzy, especially by retail investors, are moving as a pack.
In premarket trading Wednesday, AMC shares were soaring 20% to $38.67.
BlackBerry Limited BB shares were jumping 12% to $13.05.
Koss Corporation KOSS was advancing 6.3% to $25.67.
Bed Bath & Beyond Inc. BBBY stock was rising 1.5% to $27.68.
Takung Art Co., Ltd. TKAT stock was adding 2% to $21.71.
Notably, GameStop Corp. GME shares were trading flat around $249.50 at publication time.
© 2021 Benzinga.com. Benzinga does not provide investment advice. All rights reserved.