Algos Buy The Wrong ZOOM, Send Stock With No Operations 130% Higher
As noted first thing this morning, as part of Silicon Valley's frenzied rush to cash out of any and all private "unicorns" they can - probably because they know that the market window is about to slam shut - both Pinterest and Zoom IPOed, as momentum-chasing investors clearly forgot the lessons from Lyft, and both stocks priced above their target range, and then surged even higher after the break.
While one can debate the relative merits of a record number of companies with no earnings IPOing, surpassing even the dot com bubble frenzy as shown in the chart below...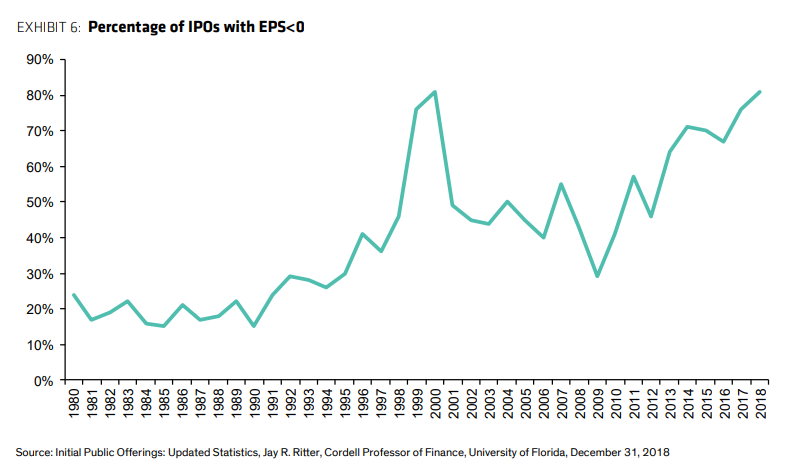 ... what is even more remarkable is just how ridiculous this centrally-planned market has again become in its frenzy to chase any asset just because other, even bigger idiots will buy it.
Case in point: Zoom went public (under the ticker ZM), with the stock clearly doing very well on its first day, trading up 75% and rising above $63. At its highest price on Thursday, Zoom even briefly overtook the market valuation of Lyft (LYFT), the year's biggest IPO so far according to Bloomberg (down 19 percent since it raised $2.3 billion in March for a valuation of $16.7 billion.
Yet ZOOM (ticker: ZM) was no match for the performance of ZOOM (ticker: ZOOM), which soared as much as 130% on the day, rising from $2.40 to $5.50 before fading some gains.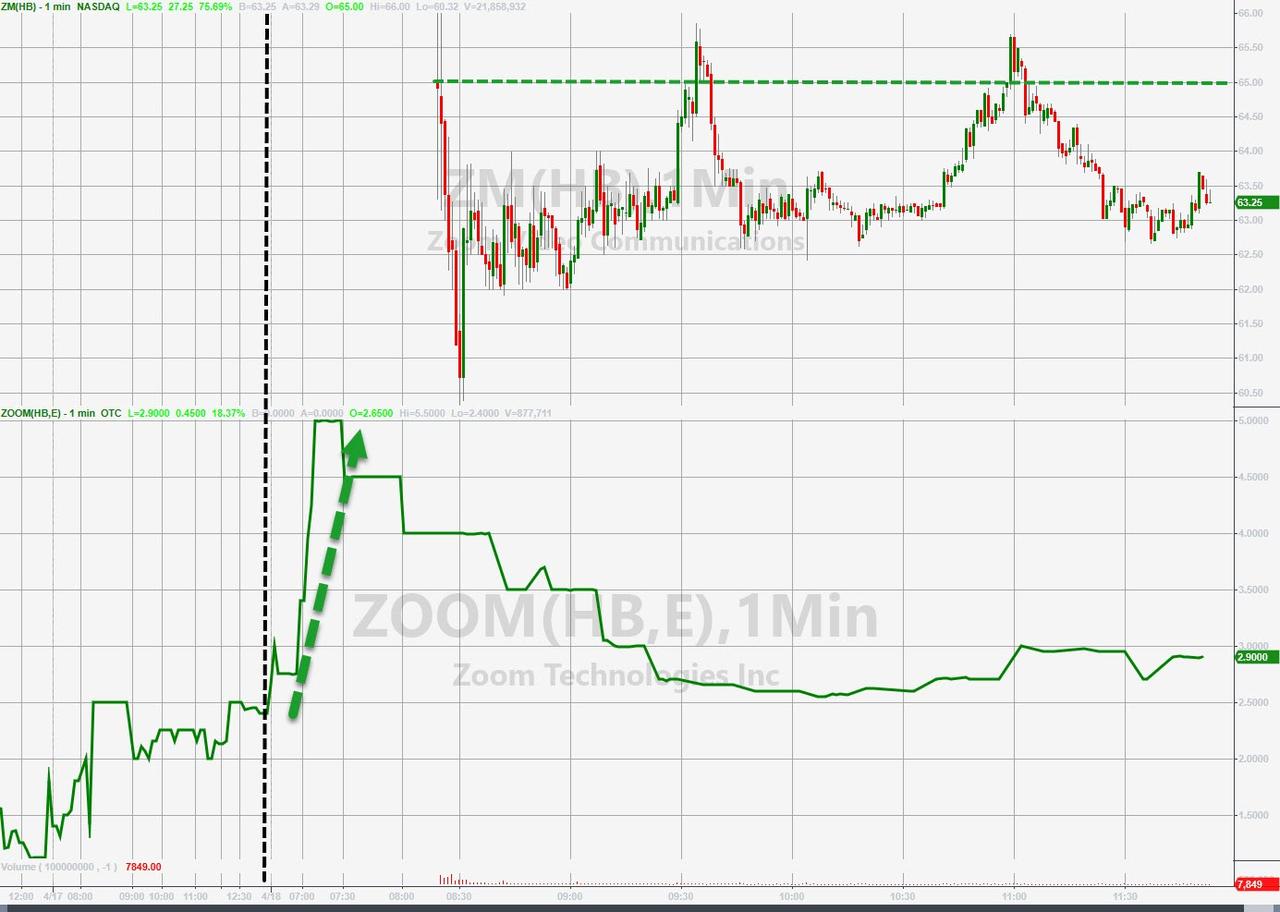 There is just one catch: besides sharing a ticker with the newly-public Zoom, ZOOM Technologies is a defunct, pink-sheet stock, which hasn't reported earnings since 2011 and has no current operations. Oh, and its market cap at this moment is $8.7 million. In other words, it's basically a piece of paper with no assets or operations.
And yet, its performance surpassed that of the actual Zoom (Video Communications). Why? Just because in their frenzy to bid up something which others would surely also buy (and they did), algos and other clueless carbon-based traders bought... the wrong company. And for that they were rewarded with more than doubling their money in the matter of minutes.