After Ford's Semi Shortage Meltdown, Morgan Stanley Says Industry Won't Recover Until "Well Into 2022"
The ongoing supply-demand imbalance in the auto industry is set to continue "well into 2022," according to a new note from Morgan Stanley (MS). We have been following the semiconductor shortage's effect on the auto industry for about six months now, noting how it has bottlenecked production for numerous manufacturers due to the usage of chips in nearly all new automobiles.
Adam Jonas and Joseph Moore at Morgan Stanley contend that the constraints could last into next year. Of course, both analysts see it as an opportunity to "buy the dip" (when is it not?) and bet on the longer-term EV opportunity, the analysts said in a note out late last week.
"Ford's changed outlook was the first major profit warnings in auto since the worst of COVID," the analysts wrote, calling the automaker's report a "bit of a reality check" for investors who have been chasing momentum from OEMs.
Jonas and Moore said their U.S. semiconductor team were "very surprised" by the scale of Ford's (F) recent production cuts. Semi analyst Moore commented:
"There's capacity out there if you claimed it in time. Yes there is tightness and there have been exogenous shocks that have extended tightness, but all of the semiconductor companies are showing auto growth of approx[imately] 20% YoY... they're shipping higher than pre-COVID levels and this is not all explained by higher content in the car."
The analysts placed some of the blame on Ford, suggesting the automaker could be the "worst example of chip supply disruption impact" due to poor planning.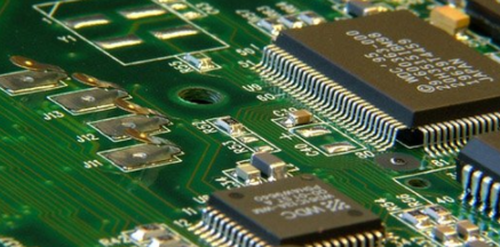 And the note concluded with the realization that "on-shoring and diversification of geographic supply sourcing" should be thrust into focus. Recall, last week, Ford was the latest auto manufacturer to slash its expectations for full year production as a result of the shortage. The company noted:
Disclosure: Copyright ©2009-2021 ZeroHedge.com/ABC Media, LTD; All Rights Reserved. Zero Hedge is intended for Mature Audiences. Familiarize yourself with our legal and use policies ...
more