EC

A Visit From The Doom Squad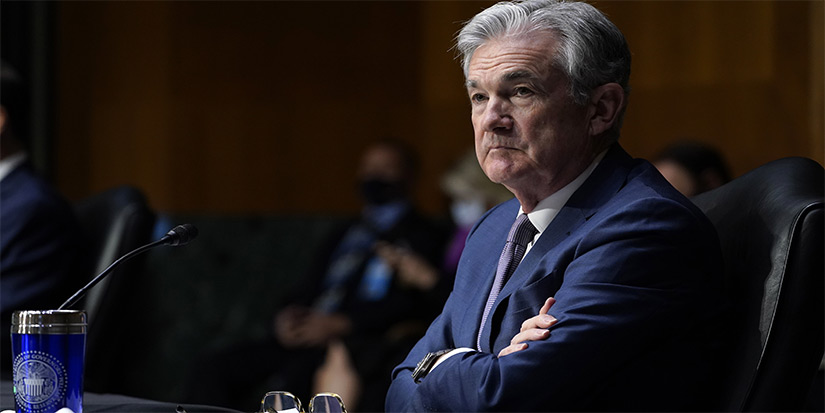 We are in a bubble, and we're all doomed.
I saw a TikTok video over the weekend with a young girl singing and dancing about how she was going to take Dogecoin "to the moon".
Dogecoin, as you may know, is the joke cryptocurrency that is a joke. It has no economic purpose, not like the rest of them have much of a purpose, either.
Elon Musk recently bought some. I am not sure what he is trying to accomplish. Gene Simmons, the bass guitarist for KISS, is involved somehow. I can't keep track.
This was after Lindsay Lohan did a Cameo video where she was pitching Ethereum. I am happy to not be on the same side of the trade as Lindsay Lohan.
It's not just crypto. Yesterday, I walked into work and saw that Tilray (TLRY), a well-known marijuana stock, did this: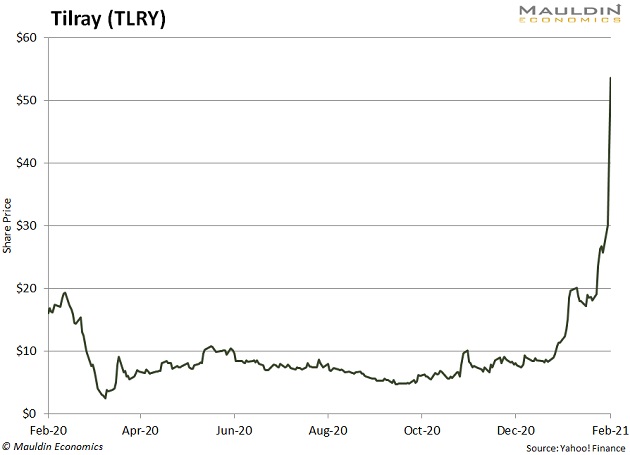 These are not the sorts of things that happen on the lows.
Easy Money
There are periods of time where making money is hard, and there are periods of time where making money is easy.
The periods of time where it's easy are few and far between. But you know when you're in one because the retail investors get involved.
If you had a Super Bowl party over the weekend, I'm sure there were some conversations about stocks in your house, from people who have no business investing in stocks. It is a national obsession.
After a while, investing will go from being easy to being hard again, and then everyone will go back to pipefitting or whatever else they do to earn a check. But now we have pipefitters who are contemplating leaving their jobs to stay home and day trade because it is just that easy.
You buy something, and it goes up. You can be your own hedge fund.
There was a study of day traders in South Korea some years ago. The researchers observed the behavior of a few thousand of them. After six months, 90% of them had given up. After a year, the 1% who were left barely had enough money to cover their daily expenses.
Disclaimer: The Mauldin Economics website, Yield Shark, Thoughts from the Frontline, Patrick Cox's Tech Digest, Outside the Box, Over My Shoulder, World Money Analyst, Street Freak, Just One ...
more