A Look At Inspire Medical And InMode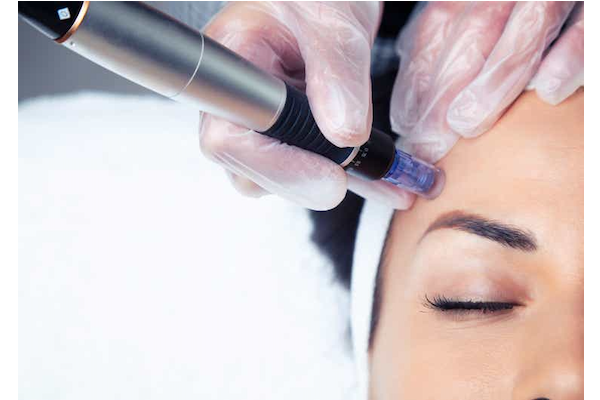 Today we're going to take a look at two Green Screen stocks in the medical device field. While both companies are performing well and addressing interesting segments of the market, neither of them has the business attributes I want to see be selected for the Watch List. Let's dig in...

Inspire Medical (INSP)
Inspire Medical makes a surgically implanted device to treat obstructive sleep apnea (OSA) by delivering controlled electrical pulses to affect tongue muscles and keep airways open.
Usually, sleep apnea is treated with a device known as a CPAP machine, a market dominated by ResMed (RMD). CPAPs consist of either a mask or nasal tube connected to a small machine that keeps positive pressure in the airways, holding them open while you sleep.
Unfortunately, patients in general hate CPAP machines. The masks are considered cumbersome and uncomfortable, and the machines are loud. Compliance rates in the U.S. (defined as wearing for at least 4 hours a night) are under 50%. You probably know someone on a CPAP - ask them what they think of it!
That's where Inspire comes in. Its device consists of a control box, a respiratory monitor, a lead, and electrodes to stimulate airway muscles. The whole device is actually implanted inside the body through a surgical procedure (there are incisions in the chest and neck). It is very similar to a pacemaker in design. Once inserted, the patient simply turns the device on at night. There is no noise and no discomfort. Compliance rates are well over 80%.
Sleep apnea is a growing medical problem worldwide. Until recently, it was considered an under-diagnosed condition, but now estimates say nearly 1 billion people worldwide (13% of the population) could have some level of OSA. That's a huge potential market, considering less than 40,000 patients have received Inspire to date. Inspire's revenues have been growing rapidly, nearly doubling in each of the past 2 years.
While the growth argument is strong, there are a number of things I don't like about the business. First, these are large, one-time revenues that go through the gateway of Medicare or commercial payor reimbursements. In no way are revenues recurring, and a change in reimbursement schedules could dramatically alter demand, sales, and margins.
I also believe Inspire is subject to competitive risks. CPAP machines have gradually gotten more comfortable and quieter, a trend that is very likely to continue as competition for a large market opportunity increase. In general, patients are going to be more comfortable going with a non-invasive solution like CPAP over a surgically implanted device.
Given these factors, Inspire may have a difficult time sustaining its current rapid growth rates. There's a lot of uncertainty here, and for that reason we will give it a "pass".

InMode (INMD)
InMode is a medical device company selling aesthetic solutions for procedures such as face and body skin tightening, permanent hair removal, reducing skin "irregularities" (age spots, veins, pigmentations, etc.), and women's wellness.
It is a pretty interesting company, offering two minimally invasive technologies. Radiofrequency (RF) treatments consist of using energy-based waves to heat up tissue, allowing lipolysis (fat removal) and/or tissue remodeling. It is a crude comparison, but similar in theory to the techniques used to shape steel in blacksmithing, or glass in glassmaking. Intense pulsed light (IPL) treatments use light energy to target a certain color of your skin, removing cells that are of a substantially different color, ultimately reducing skin marks and blemishes.
The main advantages of InMode's treatments vs. traditional plastic surgery include: very small or no incisions, no or local anesthesia (instead of general anesthesia), and lower cost. Those are some pretty compelling advantages for patients!
InMode has done quite well recently, with a 3-year compound annual sales growth rate of 43%. Forward growth estimates are less impressive but still good, at 15-20% annually over the next few years. The total addressable market for its present offerings is $3.5 billion. Compared to $455 million in 2022 revenues, that indicates just 13% penetration.
That leaves a fair bit of growth upside, but it also understates the opportunity. InMode is a firm focused heavily on R&D, and it plans to roll out solutions over the next couple of years for treating rhinitis (excessive snoring), TMJ (jaw disorders), and aesthetic work around the eyes, all large potential markets.
InMode has some good qualities, for sure. But a few things give me pause.
This company lacks recurring revenues and competitive advantages. While certainly some well-to-do clients may pay big bucks for multiple InMode-based treatments, for most people aesthetic procedures are expensive luxuries that they will only do once. These are also procedures that are easily put off in poor economic times. I foresee InMode having some volatile revenue swings as it navigates inevitable economic cycles.
The second is simply the large amount of competition in what is, ultimately, a fairly small market opportunity. InMode competes against a gauntlet of alternatives ranging from Botox/hyaluronic acid/collagen injections; traditional solutions like face lifts, liposuctions, electrolysis, and chemical peels; laser light treatments; and other firms utilizing RF treatments. The list of competitors is too large to list and grows annually. Even InMode admits (in its annual filing) that barriers to entry are very low, and that it expects competition to result in price reductions and reduced margins, over time.
InMode is just one of those investments that may do very well for a long time, or may just fall off a cliff. The risks are real and the outcome pretty unpredictable for a long-term investment in this kind of company. For those reasons, we will skip it.
---
More By This Author:
Should You Consider Buying Starbucks Stock?
ASML: A Monopoly In A Critical, Future-Forward Industry
Semiconductor EDA Face-off: Cadence vs. Synopsys