A Double?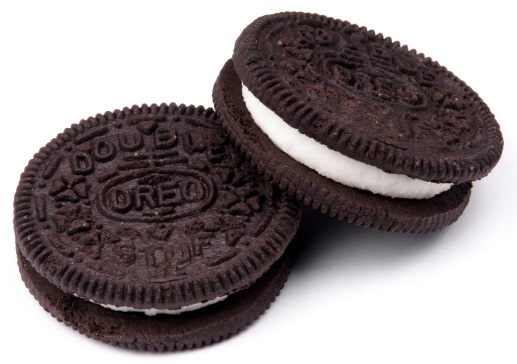 Here is a quick year-end update on my favorite banks.
Goldman Sachs
Goldman (NYSE:GS) has performed well since the April update.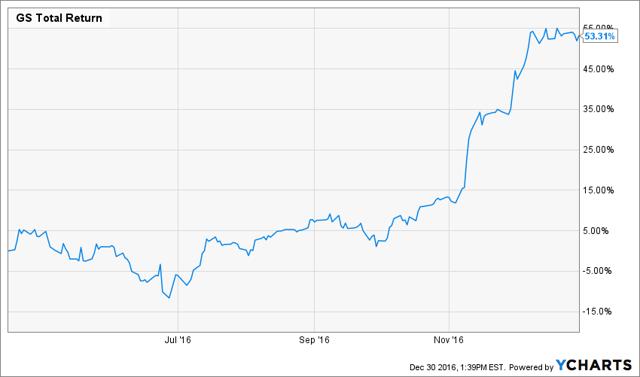 It is wrapping up the year as the top M&A advisor globally, in the US, in Asia-Pacific (ex Japan) and in Europe. Meanwhile, top Goldman alumni will be populating senior positions in the incoming US administration.
Ocean Shore
Ocean Shore was my oldest and largest investment. We had owned it for about seven years, occasionally as an activist, before it was sold to OceanFirst (NASDAQ:OCFC).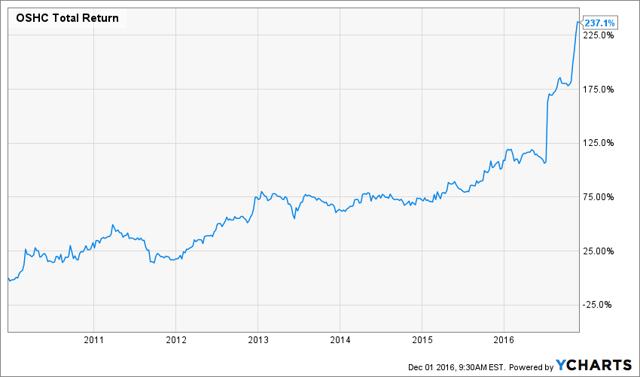 We supported the deal, which was largely in equity and has performed well since the deal closed.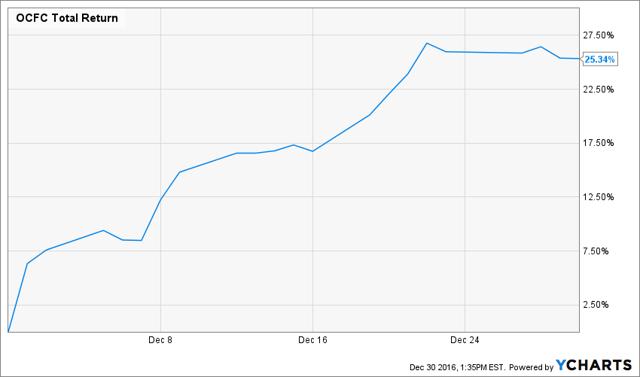 OceanFirst is now itself a rollup candidate within the next few years. My hope and expectation is that former Ocean Shore holders will be able to profit from a subsequent deal premium.
The run up in Goldman and the successful completion of the long-awaited Ocean Shore sale leaves me in the market for another favorite bank. That role is now filled by BNCCORP (OTCQX:BNCC), the recipient of recent correspondence from me. Want to learn more about this opportunity? I would listen to this at around the forty minute mark. According to Nate Tobik, the founder of CompleteBankData.com, BNCC is a double if it is acquired. He said that,
In our model, if you were to look at them on an acquisition basis, if they were to be acquired, they would be worth about $160 million so double. If they were to be acquired and all of their securities put to work, potentially over $200 million, so there is a lot of upside in this name.
I agree 100%.
Disclosure: I am/we are long BNCC, OCFC, GS.
Disclosure: This post contains the current opinions of the author but not necessarily those of more