6 Top Stocks To Buy On Robust Retail Sales Forecast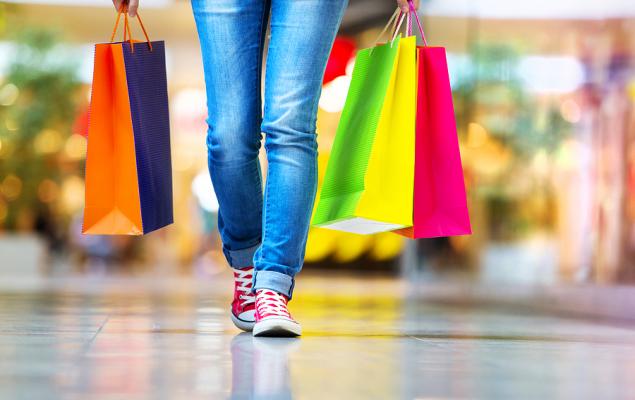 Image: Bigstock
Growing consumer confidence coupled with higher spending has been helping the retail industry get back on its feet since the beginning of the year. An increasing number of Americans are feeling more confident about spending as they are getting vaccinated and the economy is reopening.
Also, the new round of stimulus has given them more spending power, which has given the retail sector hopes of a faster recovery. Taking into account this favorable consumer environment, the National Retail Federation (NRF) has raised its 2021 forecast for retail sales growth.
Retail Sales Forecast Revised Upward
The NRF, on Jun 10, revised its annual retail sales growth forecast between 10.5% and 13.5% for 2021 to another $4.4 trillion to $4.56 trillion as the economy gathers pace toward its recovery. The revised forecast surpasses the NRF's earlier projection of 6.5% to 8.2% growth for 2021 made in February.
However, things have changed a lot over the past four months, with more people getting vaccinated. E-commerce, which has been driving much of the retail sales since the COVID-19 outbreak, will continue to play a dominant role throughout the year. Non-store and online sales are now projected to grow between 18% and 23% or between $1.09 trillion and $1.13 trillion.
The revised projections are also a lot higher than $4.02 trillion retail sales recorded in 2020. Of the total sales, $902 billion had accounted for online and non-store sales. Notably, the NRF expects retail sales to return to pre-pandemic levels in the ongoing quarter. The NRF has also raised its 2021 GDP growth forecast to 7% from its earlier expectation of 4.4% to 5%.
Retail Sector Getting Back on Its Feet
A combination of factors such as a faster vaccination rate, fiscal stimulus, and private-sector ingenuity have been playing key roles in raising hopes among millions of Americans about the national economy's faster recovery.
Also, the Centers for Disease Control and Prevention (CDC) has been relaxing restrictions, giving people the much-required confidence to visit physical stores, hotels, and restaurants. A report from the New York Federal Reserve shows that people are more cautious about spending this time around after receiving the stimulus checks. Last time, the checks got exhausted in the fourth quarter and saw retail sales taking a hit.
Disclaimer: Neither Zacks Investment Research, Inc. nor its Information Providers can guarantee the accuracy, completeness, timeliness, or correct sequencing of any of the Information on the Web ...
more