5 Top Stocks From The Best-Performing Sector Of The Market
This year has been a good one for U.S. equities. In the first five months of 2021, the S&P 500 was up 11.9%, while the Dow and the Nasdaq gained about 12.8% and 6.7%, respectively. In particular, the S&P 500 — regarded as one of the finest reflections of the stock market as a whole — not only maintained its northbound journey following a coronavirus-ravaged 2020, but also notched all-time closing highs on a few occasions.
On the sectoral front, it is Oil/Energy that has topped the S&P standings year to date. The space has significantly outperformed the market, with the Energy Select Sector SPDR — an assortment of the largest U.S. energy companies, popularly known by its ticker, XLE — hitting a new 52-week high on Friday, marking a more than 140% jump from its last year's lockdown lows in March fueled by hopes of a faster demand recovery. To be precise, the energy index generated a total return of 47.1% in 2021 compared to the S&P 500's 12.6%.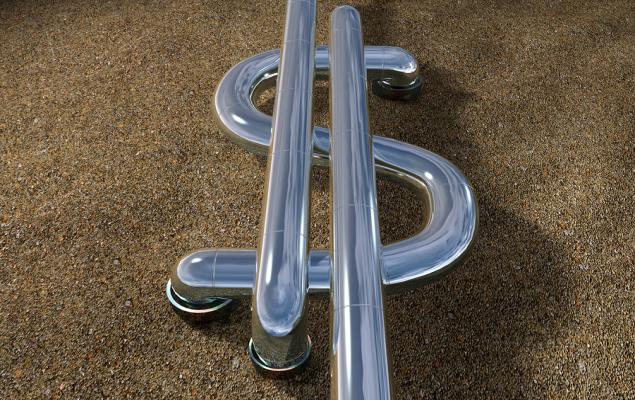 Energy: A Stunning Crash, Then an Incredible Rebound
Taking investors on a roller coaster ride, crude has made a stunning rebound — from the depths of minus $38 a barrel in April 2020 to reclaim a more than two and a half year high of $69.62 a barrel on Friday.
The commodity has spent much of the past few months trading higher on continued vaccine-related developments and their successful deployment around the world, offering hope of an earlier-than-expected pickup in demand. The OPEC+ cartel's calibrated production policy has also driven up oil. In its recent meeting, member countries of the OPEC+ group — a coalition between OPEC countries under kingpin Saudi Arabia and non-members led by Russia — decided to gradually loosen the output cuts from May through July, reflecting their confidence in the fuel's demand. Easing coronavirus infections, signs of robust demand in the world's second-largest oil consumer, China, and the passage of the $1.9 trillion stimulus bill are the other positives in the oil story.
Disclaimer: Neither Zacks Investment Research, Inc. nor its Information Providers can guarantee the accuracy, completeness, timeliness, or correct sequencing of any of the Information on the Web ...
more