5 Sustainable Stocks To Snap Up Ahead Of Earth Day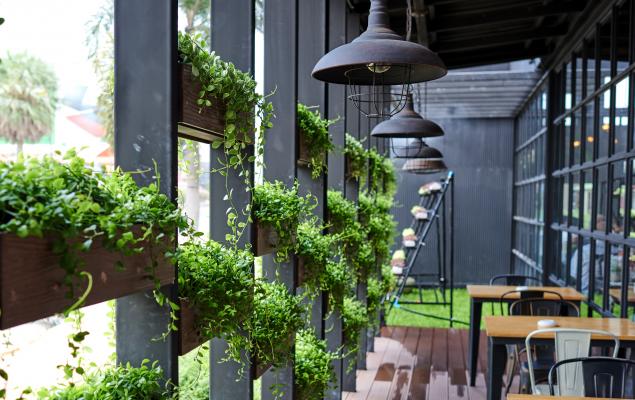 Image: Shutterstock
Apr 22 is celebrated as Earth Day and billions across the globe engage in activities to draw people's attention toward climate crisis and environmental degradation. Since its inception in 1970, Earth Day has witnessed major environmental events, for instance, the signing of the Paris Agreement in 2016. According to the United Nations, the theme for this year is "Restore our Earth," which will be the second Earth Day Live digital event.
Transition to Net-Zero Emissions
Over the past decade, consumers and businesses have worked hard to prioritize environmental protection over economic growth. In fact, concepts like environmental, social, and corporate governance (ESG) now play a crucial role in shaping investment decisions, especially when it comes to millennial investors. Robeco's '2021 Global Climate Survey' shows that almost 73% investors stated that climate change is already a significant factor in their investment policy. The increasing awareness among investors has created the need for decarbonization. This in turn is supporting the transition toward a low-carbon economy, away from fossil fuels.
The United States' re-entry into the global climate??? fight plays a significant role in this transition after President Joe Biden re-signed the Paris Agreement. Biden has pledged to slash America's greenhouse gas emissions at least to half by 2030. In his efforts to achieve a 100% clean energy economy and reach net-zero emissions no later than 2050, he has planned to host a virtual summit of 40 world leaders to discuss the climate crisis. The summit will be held on Apr 22 and 23 and Biden will seek new commitments from the world's biggest carbon emitters by setting more realistic goals.
Earlier in March, Biden had announced his infrastructure initiative, in which he plans to deploy $2 trillion in infrastructure projects to curb the country's greenhouse gas emissions. The fund will be used in clean-energy measures, including electric vehicles funding, research, and development, the addition of charging stations and retrofitting buildings and residences.
Disclaimer: Neither Zacks Investment Research, Inc. nor its Information Providers can guarantee the accuracy, completeness, timeliness, or correct sequencing of any of the Information on the Web ...
more