5 Stocks To Watch Out For Following Broker Rating Upgrade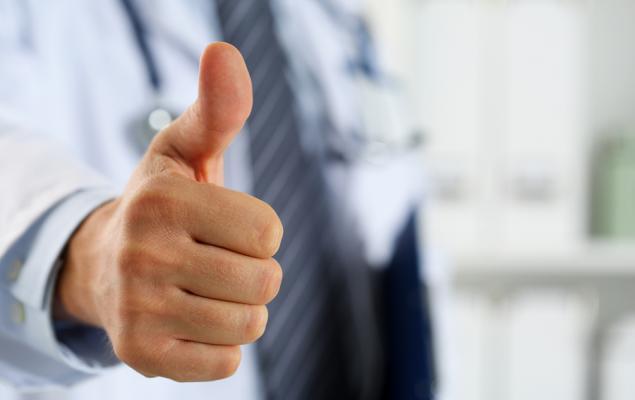 Image: Bigstock
Per recent reports, a fresh wave of the coronavirus is gripping various countries like India, Brazil, and many European nations. However, things are looking on the upswing in the United States with an increasing number of people getting vaccinated by the day.
The reduction in the number of cases and the rising pace of vaccinations are naturally getting reflected in the health of the domestic economy, which is bouncing back with each passing day. The upbeat reading on U.S. consumer sentiment in March highlights the improving state. On Mar 30, the Conference Board reported that Consumer Confidence in March jumped to a one-year high of 109.7 from the downwardly revised 90.4 in February.
Investors who shell out their hard-earned money into the stock market will be more than eager to take advantage of this buoyant scenario. However, with a deluge of stocks flooding the market at any point of time, the task of choosing appropriate stocks to design a winning portfolio is anything but easy, especially without proper guidance.
Broker Advice: The Way Forward
The apt advice in this respect comes from brokers who are deemed experts, equipped with vast knowledge and experience as far the field of investing is concerned.
Brokers not only scrutinize the publicly available financial documents but also attend company conference calls and other presentations. Naturally, it is in the best interest of investors to pay heed to such well-researched information that has the potential to generate maximum returns from their portfolio. The estimate revisions serve as an important pointer regarding the price of a stock.
Of the three types of brokers/analysts (sell-side, buy-side, and independent) present in the investment world, sell-side analysts are most common. Various brokerage firms employ them to provide an unbiased opinion to investors after thorough research. Buy-side analysts are employed by hedge funds, mutual funds, etc. while the independent ones simply sell their reports to investors.
Disclaimer: Neither Zacks Investment Research, Inc. nor its Information Providers can guarantee the accuracy, completeness, timeliness, or correct sequencing of any of the Information on the Web ...
more