5 Stocks To Watch On Continued Demand For Cloud Computing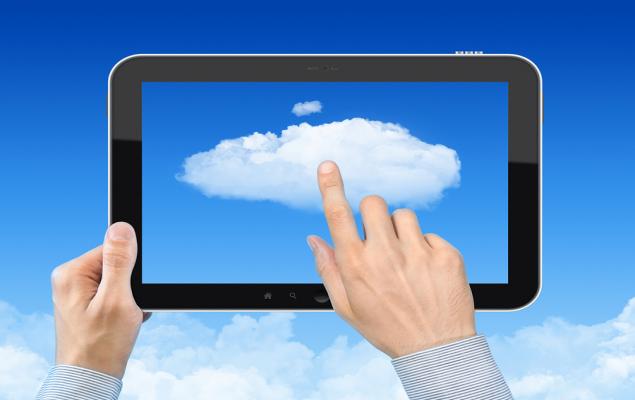 Image: Bigstock
Cloud computing has been witnessing rapid adoption over the years as it offers businesses and organizations certain advantages over traditional methods of storing and accessing data, like from on-site servers. Since, in the case of cloud computing, data and information are stored on remote servers, businesses and organizations don't have to spend additional money in installing and maintaining costly hardware. Moreover, cloud computing allows businesses to remain unperturbed about how much storage and other resources they require since such requirements can be easily upgraded or downgraded on the cloud.
Another important benefit of cloud computing is the ability to collaborate more efficiently on projects. It is easier for employees of an organization to access data and information stored on the cloud from anywhere, simply with the help of an Internet connection. Moreover, employees can access such information from smart devices like a smartphone or tablet. This is why cloud computing saw an accelerated demand last year as the outbreak of the coronavirus compelled businesses to shift to a remote working model.
However, even as we move beyond the pandemic, the benefits that cloud computing offers should allow it to see continued adoption in the future as well. In fact, Gartner estimated in a report that the worldwide end-user spending on public cloud services is set to increase 23.1% in 2021 and reach $332.3 billion, from $270 billion in 2020. Markedly, Sid Nag, the research vice president at Gartner, stated in the report that "emerging technologies such as containerization, virtualization, and edge computing are becoming more mainstream and driving additional cloud spending." Meanwhile, a separate report from Fortune Business Insights stated that the global cloud computing market is set to witness a CAGR of 17.9% from 2021 to 2028.
Interestingly, cloud computing also seems to go a long way in ensuring a sustainable future. Notably, a report by the International Data Corporation stated that the continued adoption of cloud computing could prevent carbon dioxide emission of more than 1 billion metric tons between 2021 and 2024, due to factors like increased efficiency of aggregated compute resources.
Disclaimer: Neither Zacks Investment Research, Inc. nor its Information Providers can guarantee the accuracy, completeness, timeliness, or correct sequencing of any of the Information on the Web ...
more