5 Stocks To Watch Amid The Continued 5G Boom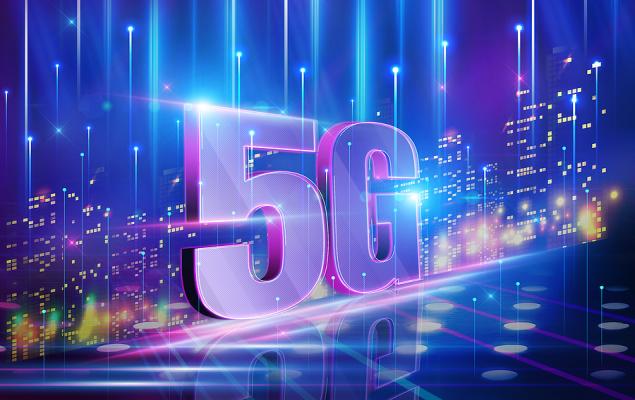 Image: Bigstock
5G is making steady progress in the global economy, especially in the United States. Per a PWC report, American mobile operators covered 75% of the country with this technology. The report estimates that 80% of the country would get access to 5G by July 2021. Notably, 5G uses a mid-band spectrum and is expected to improve urban and suburban coverage. Looking at device penetration, 12% of mobile devices used by July will be 5G-enabled.
The pandemic accelerated digitization across several industry verticals and pent-up demand for better connectivity and higher computing power. 5G's faster wireless Internet access, greater bandwidth and minimal delay make work easier and smoother than 4G, leading to a substantial rise in demand for Internet infrastructure. 5G can operate up to 100 times faster than the present 4G networks, enhancing the real-time data delivery speed and making technologies such as quantum computing operate with ease.
Hence, from industrial IoT to remote health care, drones and robotics, autonomous driving, smart cities, everything stands to benefit from 5G deployment. This in turn opens up opportunities for firms dealing in server processors, graphic cards, fiber-optic connections, and mobile operators. Per a Grand View Research report, the global 5G services market size is estimated to reach $664.75 billion by 2028, at a CAGR of 46.2% from 2021. In the United States, the 5G market is anticipated to reach a worth of nearly $148 billion by 2028, with rising demand in machine-to-machine communications, energy & utility management, and smart mobility management.
Collaborations Boosting the 5G Space
Per a Juniper Research study, the global number of roaming subscribers using 5G services is expected to increase from 4.5 million in 2021 to 210 million in 2026. Hence, operators need to focus on increasing 5G roaming support to accommodate the rising demand for data when roaming over 5G networks. Several network operators are currently working in this field to ramp up services to match demand and this has led to new collaborations and funding in the 5G space.
Disclaimer: Neither Zacks Investment Research, Inc. nor its Information Providers can guarantee the accuracy, completeness, timeliness, or correct sequencing of any of the Information on the Web ...
more