5 Stocks To Tap Into The Booming US Housing Market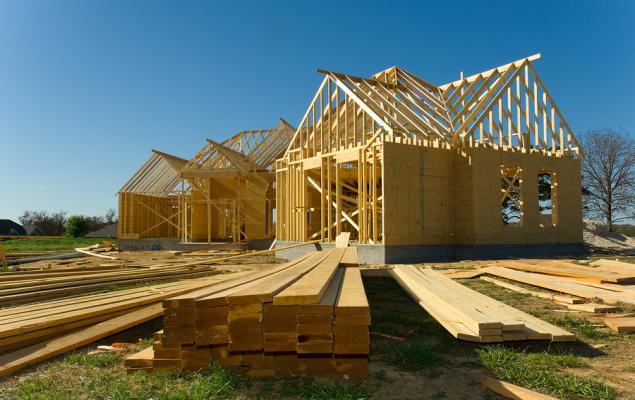 Image: Bigstock
Home builders continue to drive the economy's rebound rally in March. Benefits of suburban and rural living during the COVID-19 pandemic and low mortgage rates continue to drive growth in the housing space, especially in single-family homes.
March Housing Market Data Strong
The U.S. Census Bureau and the U.S. Department of Housing and Urban Development jointly reported on Apr 16 that housing starts jumped 19.4% to a seasonally adjusted annual rate of 1.739 million units in March. Last month's jump is the highest since June 2006, showing a 37% year-over-year jump and surpassing the consensus estimate of 1.618 million units. Single-family housing starts jumped 15.3% in March at a rate of 1.238,000, much above the revised February figure of 1.074. The Northeast, Midwest, and South witnessed increased activity while numbers fell in the West.
According to the same report, building permits came in at 1.766 million in March, highlighting a 2.7% rise and above the consensus estimate of 1.750 million. Single-family authorizations last month were at a rate of 1.199 million and are 4.6% higher than February's revised figure of 1.146 million. Additionally, housing completions accelerated 16.6% to a rate of 1.580 million units in March, which is the highest since March 2007. And single-family home completions shot up 5.3% to a rate of 1.099 million, another record high since November 2007.
Builders Confident Despite Rising Material Costs
The biggest problem currently faced by builders is sourcing the materials needed to build homes. The price of lumber remains extremely expensive compared to a year ago and the shortage of semiconductors has caused delays in the deliveries of new appliances, especially when buyers are increasingly looking for smart homes.
With strong housing data from March showing that the boom in the housing space is here to stay, the National Association of Home Builders' (NAHB) survey showed that confidence among homebuilders increased to 83 in April amid strong buyer traffic. According to Robert Dietz, chief economist for the NAHB, the group is forecasting ongoing growth in single-family construction in 2021, even though at a lower growth rate than realized in 2020, and much of is due to the supply-side strain.
Disclaimer: Neither Zacks Investment Research, Inc. nor its Information Providers can guarantee the accuracy, completeness, timeliness, or correct sequencing of any of the Information on the Web ...
more