5 Stocks To Gain As E-Commerce Boosts Demand For Logistics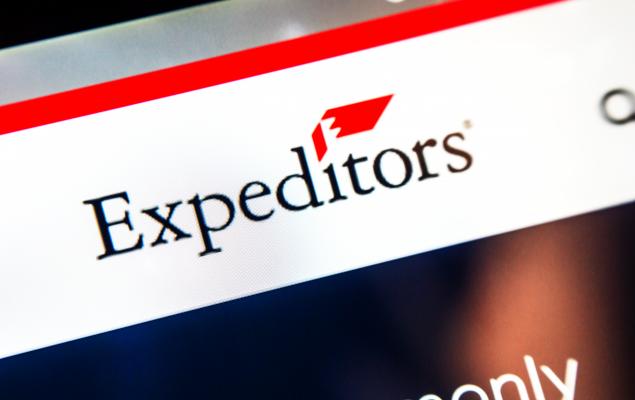 Image: Shutterstock
The logistics industry had to initially bear the brunt of the COVID-19 outbreak last year as lockdowns were imposed across the globe to curb the spread of the virus. However, e-commerce remained in a bright spot within the retail segment when brick-and-mortar stores were shut. People resorted to online shopping from the comforts of their homes and this, in turn, allowed the logistics industry to get back on its feet, despite the supply chain challenges posed by the pandemic. With various safety protocols put in place to protect the health of its employees, logistics companies reorganized their operations and handled the delivery of goods to consumers. In fact, market research provider Ti stated that the global e-commerce logistics market grew 27.3% in 2020, as mentioned in a Reuters Events article.
However, even as vaccination drives pick up across major economies, leading to gradual reopening, the dominance that e-commerce has garnered over the years is set to sustain, owing to the many conveniences it provides to consumers. Notably, Research and Markets stated in a report that the global e-commerce market is estimated to witness a CAGR of 22.9% from 2020 to 2027, driven by factors like the increasing penetration of the Internet as well as the rising usage of smartphones, as mentioned in a GlobeNewswire article.
This should also have a positive impact on the logistics industry since a further increase in online shopping will mean that e-commerce companies will have to depend more on logistics to deliver those goods to consumers. Markedly, a report by Expert Market Research stated that the global logistics market is estimated to see a CAGR of 5% from 2021 to 2026. In fact, the report also highlighted the importance of online shopping as it stated that substantial growth in the e-commerce industry is driving the global logistics market.
Moreover, the report mentioned that reverse logistics has witnessed increased demand due to e-commerce, which should augur well for logistics companies. This is because e-commerce platforms offer return policies to their customers for reasons like any damage done to their ordered goods while shipping or if they have received a wrong product.
Disclaimer: Neither Zacks Investment Research, Inc. nor its Information Providers can guarantee the accuracy, completeness, timeliness, or correct sequencing of any of the Information on the Web ...
more