5 Steel Stocks To Fortify Your Portfolio Before Their Q1 Earnings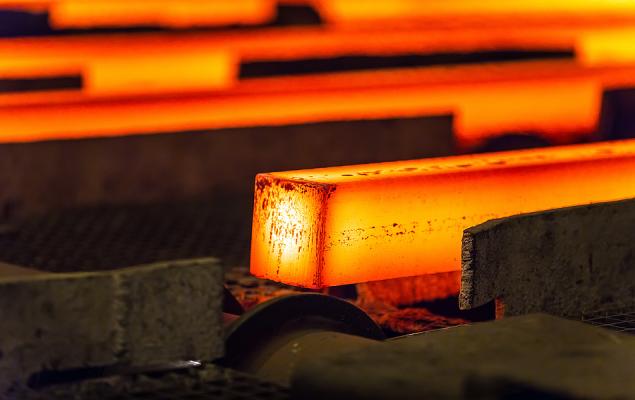 Image: Bigstock
Steel stocks are likely to put up an impressive show this earnings season, helped by robust demand in major end markets and a strong run-up in steel prices. The steel industry saw a solid first quarter with steel prices zooming to record highs on the back of a surge in demand and tight supply.
Coronavirus-induced demand destruction wreaked havoc on the steel industry for much of the first half of last year. However, strong pent-up demand from major steel-consuming industries such as automotive and construction, and skyrocketing steel prices have pulled the industry out of its funk.
Recovery started to gain steam toward the end of the third quarter of 2020 on resumption of operations across major steel end-use markets following an easing of lockdowns and restrictions across the word. Steel prices are also shooting higher on an upturn in demand. With domestic steel prices hitting fresh highs, U.S. steel stocks are flying high after getting clobbered along with most other commodities last year as the pandemic shattered demand.
Steelmakers are seeing strong order booking in automotive. Recovery in the automotive industry has accelerated following pandemic-led shutdowns on the back of strong customer demand. The automotive rebound is driving demand for flat steel products globally.
Moreover, the revival in the construction sector globally is spurring demand for long and flat steel products in this major market. Steelmakers are benefiting from a resilient non-residential construction market.
Meanwhile, U.S. steel prices witnessed a significant upswing during the March quarter driven by an upturn in demand, supply shortages, and higher steel input costs. Notably, U.S. steel prices plummeted at a breakneck pace last year as coronavirus gutted demand. The benchmark hot-rolled coil ("HRC") prices plunged to a pandemic-induced multi-year low of roughly $440 per short ton in August 2020.
However, HRC prices have witnessed an impressive recovery since then and zoomed to levels not seen since 2008 on solid demand, especially in automotive and construction, and supply constraints. Notably, HRC prices shot past the $1,300 per short ton level last month. Prices have rallied more than 200% from the August 2020 low. The demand-supply imbalance is the main reason behind the surge in steel prices. Production disruptions associated with mill outages, lower steel imports due to Section 232 tariffs and the pandemic have squeezed steel supplies. The rally in steel prices is expected to have driven profitability and cash flows of steel companies in the first quarter.
Disclaimer: Neither Zacks Investment Research, Inc. nor its Information Providers can guarantee the accuracy, completeness, timeliness, or correct sequencing of any of the Information on the Web ...
more