5 Safe Growth Bets As We Enter 2021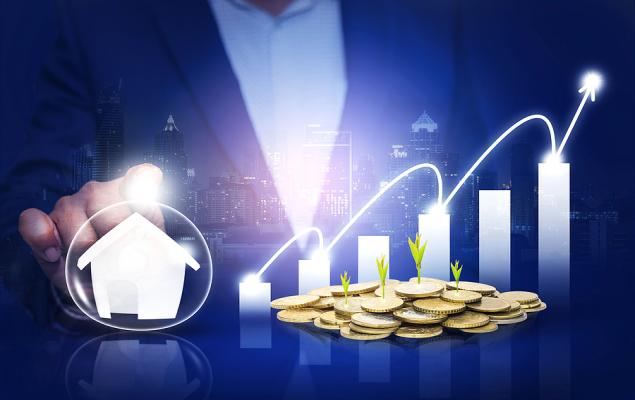 Image: Bigstock
Investor sentiment in 2020 has been on a rollercoaster. We started off with a robust economy that was beaten down to multi-year lows by a health issue that remains at large.
However, it's a known devil now. So we aren't as scared of it as we used to be. Even before the vaccine was available, death rates had dropped to under 2%, signifying that although more contagious, this was hardly more fatal than the common flu. So with therapeutics being where it is today and vaccines already rolling out, there are good chances that we will soon be on the other side of this.
And to tide us over, there's another stimulus package to help those that still need it. There's also the promise that interest rates will remain at 0 until 2023. This will breathe new life into Wall Street even as corporate balance sheets continue to improve.
So the fourth-quarter earnings growth expectations have moved steadily up from -14.4% in July to -11.0% last week. It's currently expected that growth will return in 2021 with total quarterly earnings of the S&P 500 exceeding 2019 levels by the third quarter.
As you must already know, the markets are forward-looking. So all of the above points to opportunity you do not want to miss. So how can you invest today for a better 2021?
Your safest bet is to stick to tried and tested methods and then also check with the experts.
That was my main focus when I picked these stocks today-
Enova International, Inc. (ENVA Quick Quote ENVA - Free Report)
The company is an online provider of consumer loans with customers across the U.S., the UK, Australia, and Canada. It focuses on people that have bank accounts but limited access to traditional consumer credit from banks, thrifts, credit card companies, and other lenders. That's what brings them to alternative financial credit services.
ENVA shares carry a Zacks Rank #1 (Strong Buy), a Value Score A, Growth Score A, Momentum Score C, and a VGM Score A. This means that the shares would be attractive to everyone, irrespective of their risk appetite and growth targets.
Disclaimer: Neither Zacks Investment Research, Inc. nor its Information Providers can guarantee the accuracy, completeness, timeliness, or correct sequencing of any of the Information on the Web ...
more