5 Robotics Stocks To Watch Amid Rising Shift To Automation
The robotics industry seems to be at the cusp of recovery in 2021 and beyond as the world adjusts to new trends post-pandemic. Notably, as the COVID-19 pandemic led to the practicing of social distancing norms, the demand for robotics and automation increased. Moreover, even after the pandemic is over, such trends are expected to continue as the rapid shift to digitization maintains its upward trajectory. In fact, Elisabeth Reynold, the executive director of Massachusetts Institute of Technology's task force on the work of the future, stated that some firms, which have learned to maintain productivity with fewer workers will not be willing to unlearn it, as quoted in a Financial Times article.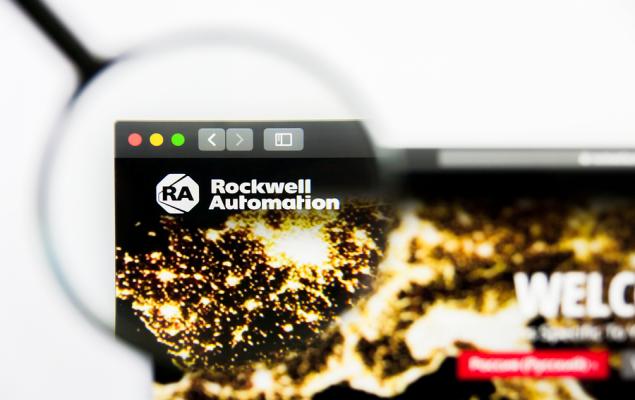 Image: Bigstock
Automation was already an area of focus before the pandemic. Notably, in areas such as manufacturing, robotics has been an integral part of the process. In healthcare too, robotic surgery has been rapidly gaining traction, owing to the precision that it offered. Notably, the global surgical robotics market is expected to witness a CAGR of about 21% during 2021 to 2026, per a report by Express Market Research. However, because of the pandemic, the usage of robots in other areas of healthcare also increased as they are being used to maintain social distancing while ensuring continued interaction between doctors and patients.
Notably, the International Federation of Robotics ("IFR") mentioned in a report that mobile robots are being extensively used during the pandemic for delivering supplies in hospitals and provide support to doctors while performing temperature checks and others. IFR projected that this category will witness the strongest growth in the professional robot sector and is estimated to witness a 97% average annual growth in unit sales between 2020 and 2023. Moreover, robots and drones are also being used as an effective way of delivering goods.
Meanwhile, the IFR report also estimated that cleaning robots are set to be the second-fastest category in the professional robot sector in terms of sales. Cleaning robots are expected to grow "at 41% on average between 2020 and 2023." This is because cleaning robots are being deployed to disinfect surfaces of hospitals, supermarkets and public transport. Moreover, robots have also become popular in personal and domestic space. Research and Markets predict that the household robot market is set to witness a CAGR of 20.5% over the period of 2020 to 2025, as mentioned in a Business Wire article.
Disclaimer: Neither Zacks Investment Research, Inc. nor its Information Providers can guarantee the accuracy, completeness, timeliness, or correct sequencing of any of the Information on the Web ...
more