5 Picks As Inflation Is Transitory And Tapering Is Not In View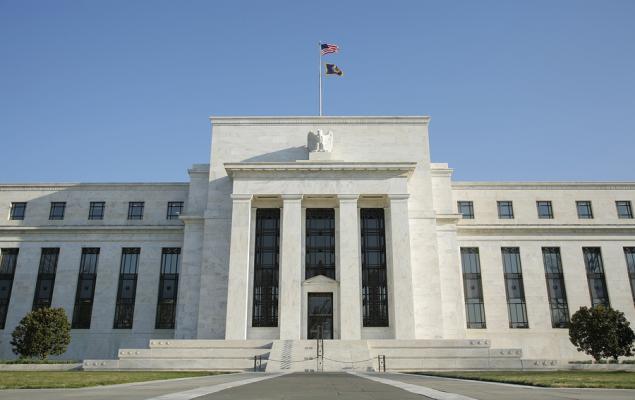 Image: Bigstock
In its latest FOMC meeting, Fed acknowledged that the U.S. economy is suffering from inflationary pressure and a rate hike may come before than expected. Consequently, stock markets dipped and the yield of the 10-Year U.S. Treasury Note climbed on Jun 16.
However, three major positives are there in Fed Chairman Jerome Powell's post FOMC statement. The first is no immediate tapering of the ongoing $120 billion per month quantitative easing program. Second, a rate hike, if it happens, may not take place before late 2023. Third, Fed officials' informal discussions about a possible deviation from the existing easy-money policy are solely due to an impressive recovery of the U.S. economy, beyond the central bank's own expectations.
Inflation Appears Transitory to Fed
The latest "dot plot" — a quarterly map of each Federal Open Market Committee member's expectations for rates over the coming years — showed that 13 out of 18 officials expect a hike in short-term interest rate in late 2023. In March, only seven officials were expecting this. Accordingly, Fed signaled that the benchmark lending rate may move upward in late 2023 instead of 2024 estimated in March.
Yet, Powell has commented that dot plots should be taken with a "big grain of salt." It is "not a great forecaster of future rate moves." Fed's policy will be guided by the actual outcome of economic variables and not by its officials' expectations about the future.
In the June FOMC, Fed projected that the core PCE price index — Fed's favorite inflation gauge — will jump 3% year over year in the fourth quarter of 2021 compared with the 2.2% forecast in March. Most surprisingly, despite a huge jump in the inflation rate projection, Powell said, "Our expectation is these high inflation readings now will abate."
The central bank is still expecting the recent augmentation in general price level to be transitory, resulting from global disruption in the supply-chain system and shortage of skilled labor. This is evident from the fact that the Fed expect inflation to cool down to 2.1% in 2022 and 2.2% in 2023. This is exactly what the central bank was looking for when it changed policies in Jackson Hole Symposium in August 2020.
Disclaimer: Neither Zacks Investment Research, Inc. nor its Information Providers can guarantee the accuracy, completeness, timeliness, or correct sequencing of any of the Information on the Web ...
more