5 Nasdaq-Based Tech Stocks That Have Returned More Than 50% YTD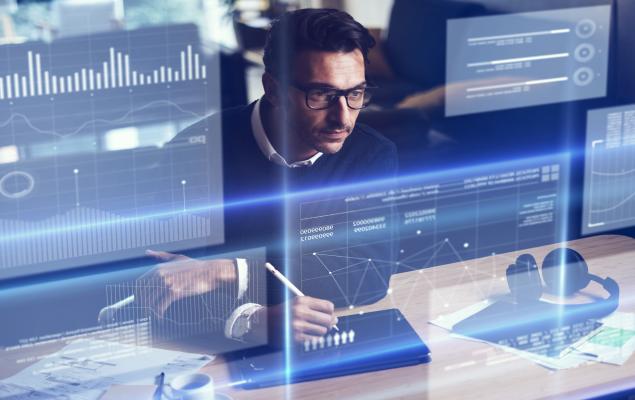 Image: Shutterstock
The Nasdaq composite continued its upward momentum on Jun 23, closing at a record high of 14,271.73, primarily driven by a rally in Tesla (TSLA Quick Quote TSLA - Free Report) shares after the electric vehicle-maker announced the opening of its solar charging station with embedded power storage capacity in Lhasa.
Moreover, strong U.S. factory activity in June, per data available from IHS Markit, helped boost investor sentiments.
Markedly, the Federal Reserve's hawkish tone to control inflation fears had spooked investors last week. The central bank is now expected to make its first interest-rate hike in 2023 instead of 2024.
Higher inflation means increased borrowing costs as well as input costs. As a majority of tech companies rely on borrowing to expand their businesses, a higher inflation rate is detrimental to their prospects.
However, recent remarks of U.S. Federal Reserve Chairman Jerome Powell, which highlighted that the central bank would consider a broad set of economic and labor market data before raising interest rates, soothed investor's nerves and drove growth stocks, particularly from the tech sector.
Tech Momentum to Continue
Tech stocks have been on the rise driven by changing consumer preferences and behavior. The sector has been benefiting from the ongoing digitalization. Adoption of cloud computing and the integration of AI and machine learning have been key catalysts.
Moreover, rapid adoption of a hybrid work environment is expected to keep demand for PCs and laptops high. The work-from-home set-up continues to boost demand for cloud-based video conferencing, web conferencing, teleconferencing as well as workspace communication and collaboration solutions.
Moreover, the short supply of chips is opening up opportunities for semiconductor companies. Notably, the U.S. Senate has passed a bill that allocates $52 billion for the American semiconductor industry in an attempt to bolster chip manufacturing as well as improve competitive prowess against China.
Disclaimer: Neither Zacks Investment Research, Inc. nor its Information Providers can guarantee the accuracy, completeness, timeliness, or correct sequencing of any of the Information on the Web ...
more