5 Must-Buy Corporate Giants Ahead Of Q1 Earnings Next Week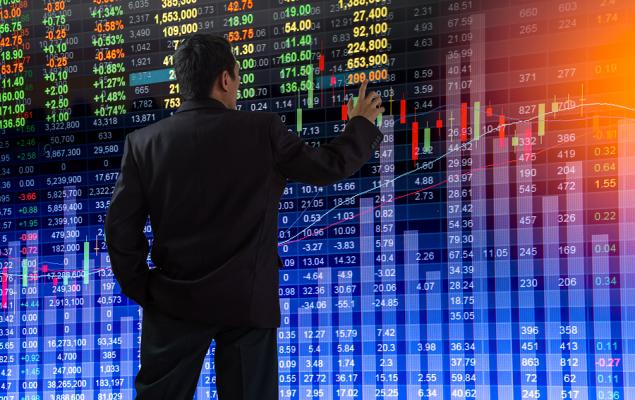 Image: Bigstock
The first-quarter 2021 earnings season has picked up momentum this week. It will be in full swing next week as more than 875 companies are slated to release their quarterly financial numbers. The overall earnings picture is highly impressive so far, with a favorable comparison from the same quarter of last year, which was partially affected by the global outbreak of the deadly coronavirus.
Meanwhile, a handful of corporate behemoths (market capital > $60 billion) with a Zacks Rank #1 (Strong Buy) or 2 (Buy) are poised to beat first-quarter earnings estimates. Investment in these stocks may turn profitable in the near future.
Q1 2021 at a Glance
Several positive developments took place last quarter. First, the U.S. government ramped up nationwide COVID-19 vaccination on a priority basis. The speeding up of the process implies faster-than-expected reopening of the U.S. economy. This along with the easing of COVID-19 infections boosted business activities.
Second, the two major fiscal stimuli — the $900 billion of the second-round of government aid package approved in late December and a fresh round of a massive $1.9 trillion coronavirus relief package approved by the Biden administration in February — have significantly strengthened the U.S. economy.
Third, a series of recently released economic data like job market data, manufacturing and services index, vehicle sales, and consumer satisfaction optimization indexes have clearly indicated that the U.S. economy is witnessing a strong recovery since the beginning of 2021.
Impressive Q1 Earnings So Far
The first-quarter 2021 earnings season has started with much vigor. As of Apr 21, just 75 S&P 500 companies reported results. Total earnings of these companies are up 59.2% year over year on 6.1% higher revenues, with 85.3% of companies having surpassed EPS estimates and 78.7% beating on revenues.
For the first quarter as a whole, total earnings of the S&P 500 companies are expected to be up 28.1% from the same period last year on 6.3% higher revenues. These estimates were favorably compared with the 20.4% jump in earnings on 5.6% higher revenues estimated at the beginning of the reporting cycle.
Disclaimer: Neither Zacks Investment Research, Inc. nor its Information Providers can guarantee the accuracy, completeness, timeliness, or correct sequencing of any of the Information on the Web ...
more