5 Momentum Stocks In The Energy Space That You Need To Buy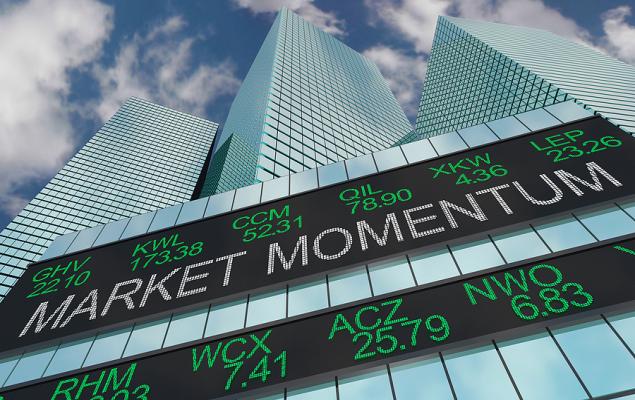 Image: Bigstock
In early and mid-2020, the energy sector was devastated, with the space left for dead due to the unprecedented turmoil caused by the COVID-19 pandemic. While most businesses were hit hard by the coronavirus-induced lockdowns, the demand destruction and price plunge associated with oil was like no other. However, the commodity has recovered strongly from those depths to more than $60 a barrel, while the sector components have reacted very positively to this robust investment landscape.
The Great Energy Revival
Taking investors on a roller coaster ride, crude has made a stunning rebound — from the depths of minus $38 a barrel in April 2020 to reclaim a nearly two-year high above $66 in March.
The commodity has spent much of the past few months trading higher on continued vaccine-related developments and their successful deployment around the world, offering hope of an earlier-than-expected pickup in demand. The OPEC+ cartel's calibrated production policy has also driven up oil. In its recent meeting, member countries of the OPEC+ group — a coalition between OPEC countries under kingpin Saudi Arabia and non-members led by Russia — decided to gradually loosen the output cuts from May through July, reflecting their confidence in the fuel's demand.
Easing coronavirus infections, signs of robust demand in the world's second-largest oil consumer, China, and the passage of the $1.9 trillion stimulus bill are the other positives in the oil story.
The renewed enthusiasm can be gauged from the fact that the Zacks Oil/Energy sector has gained 21.8% so far this year, handily outperforming the S&P 500 Index's 11.3% appreciation. Meanwhile, several momentum stocks in the sector with a top Zacks Rank have provided generous returns in the year-to-date period. These stocks also have more upside left in the near term.
Upward Momentum Looks Set to Continue
Apart from vaccine breakthroughs, much of the positive argument is simply a bet on stronger economic growth in America and the subsequent improvement in consumer spending.
Disclaimer: Neither Zacks Investment Research, Inc. nor its Information Providers can guarantee the accuracy, completeness, timeliness, or correct sequencing of any of the Information on the Web ...
more