5 Leisure Stocks Set To Beat Estimates This Earnings Season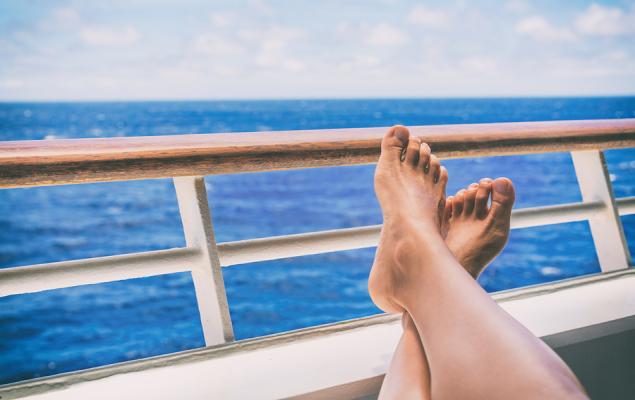 Despite moderate economic growth, the leisure industry may not shine as bright in the current reporting cycle. This is because stocks in this space remain volatile given the tricky nature of consumer discretionary spending. Also, inflation and tariff concerns are intermittently affecting leisure stocks.
Strong Demand Aids Industry Returns
The Leisure and Recreation Products industry (comprising companies providing leisure products such as outdoor equipment, swimming pool, and sports) have outperformed the S&P 500 index in the last three months, while Leisure and Recreation Services industry (covering companies that provide recreational services such as cruise and travel) have underperformed the same. The industries have gained 11.7% and 6.7%, respectively, as compared with the S&P 500's 8.1% rally.
The rise in share prices can be attributed to rising personal expenditure which in turn drove demand for leisure services. Also, leisure stocks' results are likely to have benefited in the first quarter from healthy economic conditions, as is validated by recent data.
Leisure Industry Earnings Outlook Not So Bright
On taking a closer look at the leisure industry's earnings outlook in the first quarter, it is seen that the leisure space may not have been able to tide over the broader challenges. The tariff issues may have had curtailed consumer spending on leisure services to an extent. Moreover, Trump's stringent policies on immigration and tourist visas seem to have impelled international visitors to rethink vacation plans to the United States. This is evident from the continued slowdown in U.S.-bound air travel bookings.
The Zacks Consensus Estimates for Leisure and Recreation Products industry earnings has seen downward revisions of 18.3% over the first quarter. Also, the Leisure and Recreation Service industry has witnessed a downward revision of 35.9% in the past month.
Meanwhile, the Zacks Consumer Discretionary sector is anticipated to witness top-line growth of 9.8% in this reporting cycle (comparing unfavorably with fourth-quarter growth of 12.3%) while the bottom line is expected to deteriorate 8% (against the fourth-quarter increase of 18.3%), per the latest Earnings Preview.
Disclosure: Zacks.com contains statements and statistics that have been obtained from sources believed to be reliable but are not guaranteed as to accuracy or completeness. References to any specific ...
more