5 Gene Therapy Stocks Back In Focus On AbbVie/Regenxbio Deal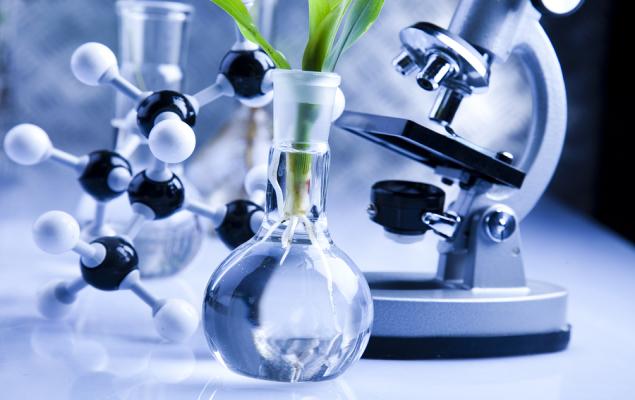 Image: Bigstock
On Sep 13, AbbVie (ABBV Quick Quote ABBV - Free Report) announced a deal to co-develop and co-commercialize Regenexbio's (RGNX Quick Quote RGNX - Free Report) investigational gene therapy for chronic retinal diseases like wet age-related macular degeneration wet AMD.
RGX-314 is being evaluated in a pivotal study for wet AMD, utilizing the subretinal method of delivery. It is also being studied in two separate phase II studies for diabetic retinopathy (DR) and wet AMD utilizing in-office suprachoroidal delivery.
AbbVie will make a $370 million upfront payment to Regenxbio for rights to RGX-314. Additionally, Regenxbio will also be entitled to milestone payments of up to $1.38 billion. Per the deal, while Regenxbio will be responsible for the completion of the ongoing studies of RGX-314, AbbVie will share costs for future studies, which include a second pivotal study for wet AMD utilizing subretinal delivery.
AbbVie's latest gene therapy deal has brought this space once again in focus.
Gene Therapy: A Rapidly Growing Field
Gene therapy is set to become one of the most vital spaces with high prospects in the biotech sector. Scientists have been investigating gene therapies for more than 50 years. In this, rapidly-growing field, genetic, or inherited, diseases are treated by repairing or replacing the faulty genes that cause them. The idea is to see if a healthy or functional gene can be used to restore the function of a defective or mutated gene.
The promising gene therapy approach is being evaluated for varied diseases, such as hemophilia, Duchenne muscular dystrophy (DMD), Parkinson's disease, eye disease, and cancer among others.
A few FDA-approved gene therapy products are Roche's subsidiary, Spark Therapeutics' Luxturna to treat biallelic RPE65 mutation-associated retinal dystrophy, and Novartis' subsidiary, AveXis' Zolgensma for spinal muscular atrophy. Both these drugs are the first and the only gene therapy FDA-approved products of their kind. Some gene therapy cancer medicines like Bristol-Myers' Abecma and Breyanzi, Novartis' Kymriah, and Gilead's Yescarta and Tecartus are also approved by the FDA for some lymphoma/leukemia indications.
Disclaimer: Neither Zacks Investment Research, Inc. nor its Information Providers can guarantee the accuracy, completeness, timeliness, or correct sequencing of any of the Information on the Web ...
more