5 Emerging Market Stocks To Buy After A Rough 2019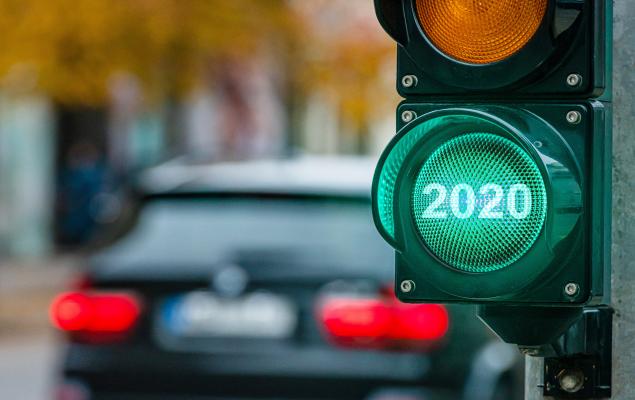 Image: Shutterstock
Emerging markets (EMs) were on a rough patch in 2019, with both Argentina and Iran remaining in recession and slowdown visible across Brazil, India, Mexico, Russia, Saudi Arabia, and Turkey. The nearly 2-year long trade war between the United States and China also impacted the emerging markets. The series of tariff hikes dampened trade and hit hard the export-driven emerging economies.
Along with that, slowdown in China's economy also spilled over into other developing nations, driving investors away from these markets. Evidently, the iShares MSCI Emerging Markets ETF (EEM) rose 14.6% last year, less than the S&P 500 Index's rise of 29.8%. However, 2020 looks a lot more promising for the emerging markets; here's why -
2020 Emerging Market Outlook
There is no assurance that the global economy will rebound this year, but Argentina and Iran are expected to emerge from recession. The World Bank expects a slight decline in growth throughout the United States, Europe, and Japan. Collectively, such countries are expected to grow 1.4% this year compared to 1.6% growth in 2019. Much of this is due to the softness in the manufacturing sector and the effect of U.S. tariffs and retaliatory measures. However, developing countries are expected to grow at a 4.3% pace in 2020 compared to the 4.1% in 2019.
Per a Bloomberg survey of 57 global investors, strategists and traders, emerging markets' assets are expected to outperform their developed peers this year. Moreover, the survey claims that Asia has the best prospects among the rest.
The theory states that emerging markets perform better during the global business cycle's expansion phase, hence, equities will definitely benefit from the upturn in the global business cycle. Total wealth (stocks and bonds together) of EMs at present exceeds $27 trillion, which is more than the combined wealth of the United States and Germany.
But, which emerging countries will gain the most?
Disclosure: Zacks.com contains statements and statistics that have been obtained from sources believed to be reliable but are not guaranteed as to accuracy or completeness. References to any specific ...
more