5 Biotech Stocks To Buy Right Now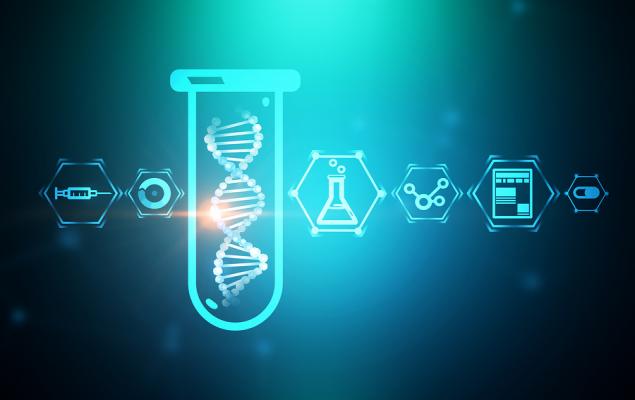 Image: Bigstock

Many of the companies in the biotech sector have had a rough past few weeks with many stocks hitting their lowest levels since January. That being said, here are a few stocks that have outperformed their peers and are expected to have continued growth throughout the next couple of years. All the stocks in this list are a Zacks Rank #2 (Buy) or better.
Vertex Pharmaceuticals Inc. (VRTX - Free Report)
Zacks Rank #2 (Buy)
Vertex Pharmaceuticals is a Boston based biotech firm that specializes in the development and production of Cystic Fibrosis treatments. Vertex was recently upgraded to a Zacks Rank #2 (Buy) on the back of earnings estimate revisions for the current fiscal year trending in the right direction. On top of 3.4% projected growth this year, the Zacks Consensus Estimate calls for VRTX's fiscal 2020 earnings to climb 37% above our 2019 estimate. This bottom-line growth is projected to be fueled by estimated revenue growth of 16.7% this year and a further 22% expansion in 2020. Vertex currently earns a Style Score of "B" for Growth.
Gilead Sciences Inc. (GILD - Free Report)
Zacks Rank #2 (Buy)
California-based Gilead Sciences is a drug company primarily focused on developing antiviral drugs. Gilead had 11 upwards earnings estimate revisions over the past 60 days, compared to just 1 downward revision for fiscal 2019. This shows analysts are more optimistic about the company's current year earnings. Gilead also boasts a Zacks Style Score of "A" for Value due to multiple factors including its low P/E of 9.23 compared to its industry's average of 23.89. The combination of good value and expected earnings growth could make Gilead a great addition to a portfolio.
Repligen Corp. (RGEN - Free Report)
Zacks Rank #1 (Strong Buy)
Repligen is a biotech company based out of Massachusetts that develops and produces materials used to manufacture biological drugs. Repligen is the first of two Zacks Rank #1 (Strong Buy) companies on this list. The Zacks Consensus Estimates for Repligen's earnings growth are 28.8% and 19% for fiscal year 2019 and 2020, respectively. These earnings growth rates are accompanied by expected revenue growth of 30% and 16.9% for fiscal year 2019 and 2020, respectively. This expected growth helped earn Repligen a Zacks Style Score of "A" for Growth.
Disclosure: Zacks.com contains statements and statistics that have been obtained from sources believed to be reliable but are not guaranteed as to accuracy or completeness. References to any specific ...
more