5 Best Stocks In The Hot Homebuilding ETF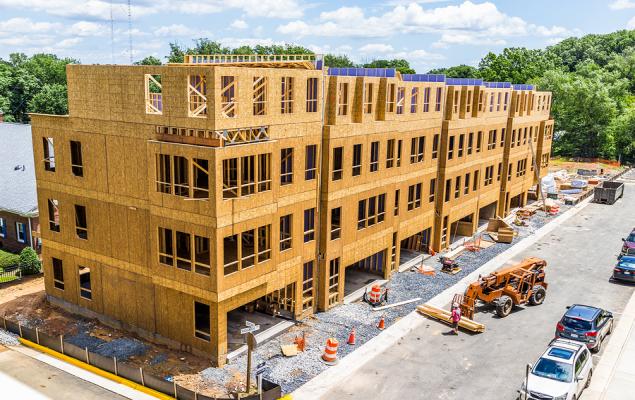 Image: Bigstock
Showing a strong rebound, U.S. homebuilding has been the hottest of all the segments in 2019. This is especially true as the dual tailwinds of lower mortgage rates and slower home price growth are driving homebuilders higher. However, higher development costs are dampening robust construction growth.
The Fed's easy monetary policy stance has pushed mortgage rates down, encouraging people to buy more homes and made refinance cheaper. Meanwhile, home prices have been rising at a slower pace. Further, homebuilder confidence has jumped to the highest level in 20 years.
Further, solid economic fundamentals have been fueling growth in the sector. For instance, job additions have witnessed the fastest pace of growth this year; unemployment dropped to the lowest level since 1969, wages increased, housing affordability improved, homebuyer demand increased, refinancing boomed and consumer confidence increased. An increase in home completions and the stock of homes under construction has also helped to ease a supply squeeze that had plagued the housing market.
Moreover, millennials (age from the mid-20s to the late-30s) are the emerging generation bolstering growth in the homebuying market. Per the National Association of Realtors' 2019 Home Buyers and Sellers Generational Trends Report, millennials represented the largest cohort of home buyers at 37% in 2018.
Given the optimistic scenario, homebuilder ETFs have been rallying this year with iShares U.S. Home Construction ETF (ITB - Free Report) leading the way. The fund is up nearly 51% in the year-to-date timeframe. Let's take a closer look at the fundamentals of ITB.
ITB in Focus
This fund provides exposure to U.S. companies that manufacture residential homes by tracking the Dow Jones U.S. Select Home Construction Index. It holds 45 stocks in its basket with heavy concentration on the top two firms. Homebuilding and building products take the largest share at 65.1% and 13.9% of assets, respectively while home improvement retail and home furnishings take minor portion in the fund's basket. The product has amassed $1.2 billion in its asset base and trades in solid volume of around 2.2 million shares a day. It charges investors 42 bps in fees per year and has a Zacks ETF Rank #3 (Hold) with a High risk outlook.
Disclosure: Zacks.com contains statements and statistics that have been obtained from sources believed to be reliable but are not guaranteed as to accuracy or completeness. References to any specific ...
more