5 Bank Stocks Set To Beat On Q1 Earnings As Economy Rebounds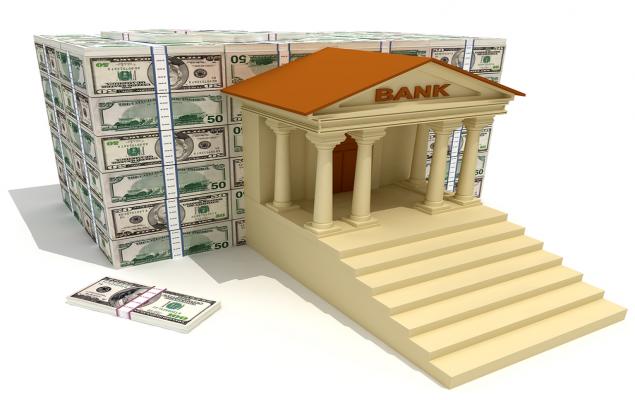 Image: Bigstock
First-quarter 2021 earnings for bank stocks started on an impressive note. All banks that reported quarterly numbers so far have witnessed solid support from fee income sources and reserve releases. This reflects that banks are showing strong resilience as the economy recovers despite lower rates and weak loan demand.
This time, bank stocks are in the spotlight as their financial performance is considered one of the barometers of the nation's economy. Though business activities gradually resumed during the second half of 2020, demand for loans remained soft even in the first quarter of 2021. Management commentary from banks that have so far released results indicates that corporates took advantage of ultra-low bond yields and fulfilled their demand for working capital. This is primarily the reason for low loan demand.
Thus, because of muted loan growth and near-zero interest rates, banks' interest income and net interest margins (one of the key metrics for gauging profitability) are expected to have been adversely impacted to a large extent. Nonetheless, steepening of the yield curve in last part of the quarter may have offered some support.
Now coming to fee income sources, let's begin with trading revenues. Similar to 2020, the first quarter saw significant market volatility, along with higher client activity. Hence, banks' trading revenues are expected to have improved, thereby, aiding top-line growth.
Growth in mortgage originations was robust in the quarter while refinancing activities continued to show significant improvement, mainly driven by historically low mortgage rates. Thus, this is expected to have supported banks' mortgage banking businesses.
Further, given the low rates and the Federal Reserve's bond purchase program, bond issuance volumes were solid in the quarter. Also, IPO activities remained stellar, and as companies continued to build liquidity amid solid equity market performance, there was a rise in follow-up equity issuances. These are likely to have aided underwriting revenues in the to-be-reported quarter.
Disclaimer: Neither Zacks Investment Research, Inc. nor its Information Providers can guarantee the accuracy, completeness, timeliness, or correct sequencing of any of the Information on the Web ...
more