4 Stocks To Watch Out For On Consistent Demand For Video Games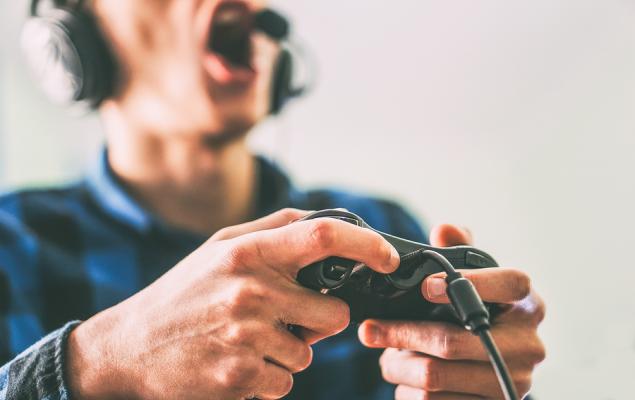 Image: Bigstock
The video-gaming market continues to experience unprecedented growth despite the reopening of outdoor entertainment parks, theaters, and the resumption of sports events worldwide. Also, video game sales have increased every month since the coronavirus outbreak except for a surprise dip in April 2021.
New players are foraying into the videogames market while existing players are pumping in billions of dollars to develop new games. The video gaming industry is set to witness a CAGR of 9.64% between 2021 and 2026 and reach $314.4 billion, according to the data from a Mordor Intelligence report.
In July, Netflix (NFLX Quick Quote NFLX - Free Report) announced that it would be foraying into the gaming market. This is expected to intensify competition over the coming days as the streaming giant will be providing ad-free videogame services for mobile devices to its existing customers for free.
Moreover, technological breakthroughs have helped industry players expand their user base. The advancement and availability of 5G, augmented reality, virtual reality, as well as cloud gaming are making things better.
Cloud gaming is gaining popularity as it allows access to video games on various devices anywhere, anytime, and removes the need for expensive gaming consoles/hardware. Cloud gaming is forecast to witness a CAGR of 48.2% between 2021 and 2027, per a Grand View Research report.
Further, the growing popularity of multi-player mobile gaming has also helped game publishers reap profits. The majority of these free-to-play games come with in-game purchases, which eventually generate revenues for publishers. Per Sensor Tower's latest report, players spent roughly $270 million on Tencent's (TCEHY Quick Quote TCEHY - Free Report) PUBG Mobile in August 2021, up 4.7% year over year.
Video Game Sales Continue to Surge
Recently-released data from The NPD Group, as cited by a Venture Beat report, showed that the video game industry across video game hardware, content, and accessories witnessed robust sales in August with people spending $4.37 billion in all, up 7% year over year. This brings year-to-date industry spending to a total of $37.9 billion, up 13% from the same period last year.
Disclaimer: Neither Zacks Investment Research, Inc. nor its Information Providers can guarantee the accuracy, completeness, timeliness, or correct sequencing of any of the Information on the Web ...
more