4 Stocks To Watch As Demand For Video Streaming Heats Up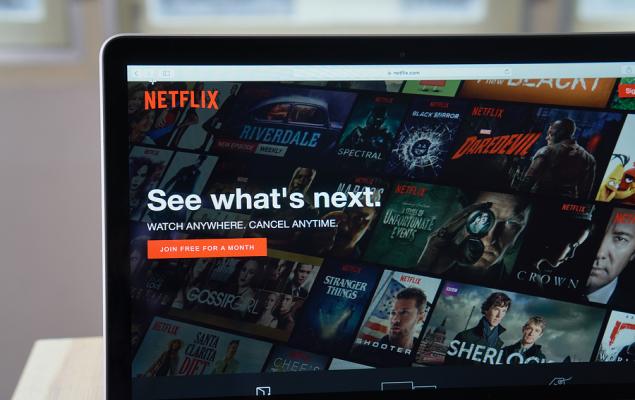 Image: Bigstock
The year 2020 turned out stellar for video streaming services, owing primarily to the outbreak of the COVID-19 pandemic. Video streaming was witnessing rising popularity over the years and the pandemic only helped in catapulting that demand. With movie theaters shut for the major part of the year and people stuck at home, they had to resort to several at-home forms of entertainment. Notably, video streaming took centerstage.
Subscriber Addition Going Good
Markedly, video streaming services saw rapid subscriber additions last year and it is also going well this year. Video streaming giant Netflix, Inc. (NFLX Quick Quote NFLX - Free Report) surpassed the 200 million subscriber mark last year, as mentioned in a Visual Capitalist article. Moreover, the article mentioned that Amazon.com, Inc.'s (AMZN Quick Quote AMZN - Free Report) Amazon Prime Video reached 150 million subscribers, as of the fourth quarter of 2020, even though it does include the overall membership to Amazon Prime. However, an article by The Hollywood Reporter cited that on Apr 15, Amazon stated that its Prime service surpassed 200 million subscribers.
Meanwhile, the video streaming service launched by The Walt Disney Company (DIS Quick Quote DIS - Free Report) in November 2019, namely Disney+, also reached 100 million subscribers within just 16 months of its launch, as cited in a CNBC article, blowing past the company's initial subscriber goal of 60 million to 90 million by 2024. In fact, the article further mentioned that Disney reforecast its subscriber goal and now expects 230 million to 260 million subscribers by 2024.
Merger and Acquisitions to Boost Video Streaming
The video streaming space also looks set to receive a boost from a slew of mergers and acquisitions that were announced recently. Notably, AT&T Inc. (T Quick Quote T - Free Report) announced on May 17 that it would receive $43 billion to merge WarnerMedia with Discovery, Inc. (DISCA Quick Quote DISCA - Free Report). This would form a new media company with Discovery, thereby potentially increasing the competition in the media space, including video streaming as both the companies have their own streaming services like HBO Max and discovery+.
Disclaimer: Neither Zacks Investment Research, Inc. nor its Information Providers can guarantee the accuracy, completeness, timeliness, or correct sequencing of any of the Information on the Web ...
more