4 Stocks That Could Climb From Panama Papers Fallout
The Panama Papers are a leaked set of 11.5 million confidential documents that provide detailed information about more than 214,000 offshore companies, including the identities of its respective shareholders and directors. This event could be a big catalyst for networking, cyber security, and IT service stocks. With increased amounts of IT breaches, more groups and organizations will begin to implement higher cyber risk measures, which likely means more revenue for companies such as the ones on our list today.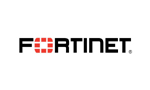 Fortinet Inc. (NASDAQ: FTNT) – $29.94
IT Services & Consulting
Fortinet, Inc. provides cyber security solutions to enterprise, service providers and government organizations across the world. The Company's network security solution consists of FortiGate physical and virtual appliance products that provide an array of integrated security and networking functions to protect data, applications and users from network-and content-level security threats. Fortinet's' FortiGate appliances may be deployed as Next Generation Firewalls (NGFW), Data Center Firewalls (DCFW), Unified Threat Management (UTM) systems, Internal Network Firewall (INFW), Virtual Machine Firewalls or Cloud Firewalls.
Market Cap: $1,790,728,391
Revenues (LTM): $1,326,151,628
Operating Income (LTM): $20,183,779
YTD Price Change: -2.6%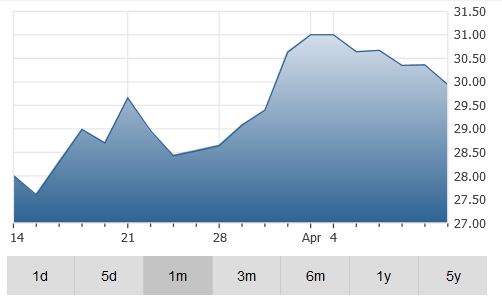 CACI International Inc. (NYSE: CACI) – $104.74
IT Services & Consulting
CACI International Inc (CACI) is a simulation technology company that serves clients in the United States federal government, commercial markets throughout North America, and internationally on behalf of United States customers, as well as in the United Kingdom and the Netherlands. It operates two units: domestic operations and international operations. Its services are targeted primarily to the areas of defense intelligence homeland security and information technology (IT) modernization.
Market Cap: $3,310,388,846
Revenues (LTM): $4,362,637,374
Operating Income (LTM): $324,578,670
YTD Price Change: 13.3%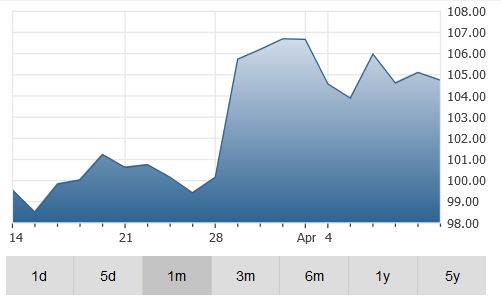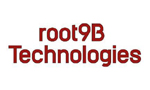 root9B Technologies Inc. (OTC: RTNB) – $1.20
IT Services & Consulting
root9B Technologies, Inc. (root9B), formerly Premier Alliance Group, Inc., is engaged in providing cybersecurity, regulatory risk mitigation, and energy and controls solutions. The Company offers its solutions to Fortune 100 companies, mid-sized and owner-managed businesses across a range of industries, including local, state and federal agencies. The Company operates through three business segments: Cyber Solutions, Business Advisory Solutions and Energy Solutions.
Market Cap: $128,208,974
Revenues (LTM): $38,108,360
Operating Income (LTM): -$17,437,296
YTD Price Change: -14.5%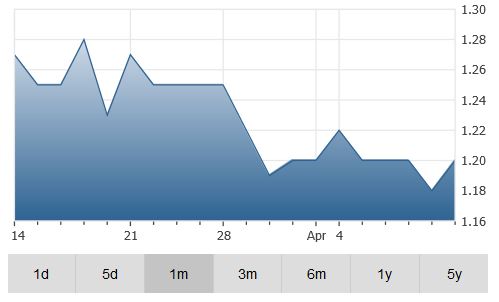 Magal Security Systems Ltd. (NASDAQ: MAGS) – $4.67
Business Support Services
Magal Security Systems Ltd is an international provider of products and solutions for physical and cyber security safety and site management. The Company's products are categorized into different technologies, consisting of physical and cyber security solutions, including perimeter intrusion detection systems (PIDS), close circuit television (CCTV) systems, including a perimeter security robot, cyber security systems, command and control systems, and miscellaneous systems tailored for specific vertical market needs.
Market Cap: $100,515,115
Revenues (LTM): $83,836,118
Operating Income (LTM): $5,958,628
YTD Price Change: 12.2%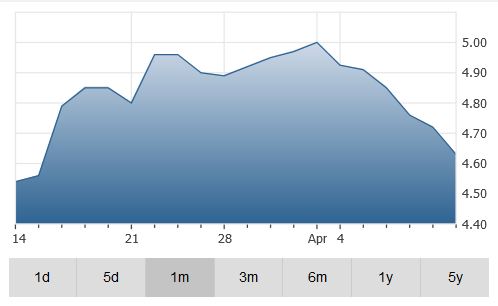 Disclosure: The Content contained on this page (including any facts, views, opinions, recommendations, description of, or references to, products or ...
more