4 Hospital Stocks To Gain From Rebounding Patient Volumes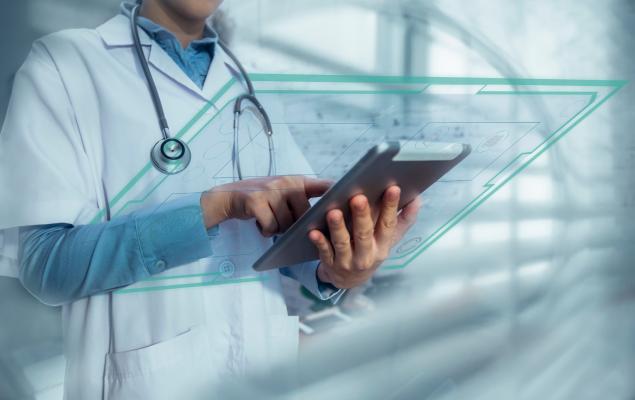 Image: Shutterstock
The Medical-Hospital industry has been recovering this year owing to better patient volumes after bearing the brunt of the COVID-19 pandemic. The hospitals are witnessing rebounding patient admissions as the restrictions have been relaxed. Besides, stringent cost-control measures and government grants helped hospital companies tide over the difficult times and minimized damages to a certain extent.
Use of technology and utilization of virtual health services are helping hospitals optimize utility while lowering treatment costs. Leading hospital industry players like HCA Healthcare Inc. (HCA - Free Report), Universal Health Services Inc. (UHS - Free Report), Tenet Healthcare Corporation (THC - Free Report), and Acadia Healthcare Company, Inc. (ACHC - Free Report) are set to benefit from these developments.
About the Industry
The Medical-Hospital industry comprises for-profit hospital companies that provide healthcare facilities through different types of hospitals, such as acute care, rehabilitation, and psychiatric. These hospital entities are engaged in internal medicine, general surgery, cardiology, oncology, neurosurgery, orthopedics and obstetrics, mental health care, and diagnostic and emergency services among others.
Hospital revenues depend on inpatient occupancy levels, the medical and ancillary services ordered by physicians and provided to patients, and the volume of outpatient procedures. Hospital companies receive payments for patient services from the government under the Medicare program, Medicaid or similar programs, managed care plans (including plans offered through the American Health Benefit Exchanges), private insurers, and directly from patients.
4 Hospital Industry Trends to Watch Out for
Rebounding Volumes: As the coronavirus intensity subsided, hospitals are now witnessing better patient volumes. As the majority of the population is vaccinated, hospital companies are hopeful that patient volumes will solidify through the year's end. With the resumption of elective procedures, hospitals are already witnessing volume close to the 2019-levels. The rise in inpatient, outpatient, and emergency department volumes is also aiding the topline.
Aging Population to Drive Industry Growth: As seniors account for an increasing percentage of the total U.S. population, we believe that demand for hospital services will continue to shoot up.
According to the U.S. Census Bureau's revised (in 2020) census between 2016 and 2060, the number of individuals aged above 65 years are projected to be one of the fastest growing segments of the US population that climbed from 15% to 23%. This demographic change along with the rising incidence of diseases will drive the industry's growth.
Cost-Control Measures/Telehealth to Aid Margins: Hospital companies deepen focus on cost management to drive margins when revenue growth is still catching up. Companies are still experiencing steep costs due to the COVID-19 pandemic.
Most companies took several cost-curbing measures to cut down on costs. Hospitals are utilizing the virtual health domain to heighten their efficiency by limiting the patients' waiting time and trimming their treatment costs.
Technology: The hospital companies are leveraging AI and automation along with real-time analytics to provide quality care. AI helps in clinical workflow management and medical diagnosis that are aiding hospital companies. Moreover, digitization is completely changing the way hospital companies collect and store data.
Zacks Industry Rank Indicates Sunny Prospects
The Zacks Medical-Hospital industry is housed within the broader Zacks Medical sector. It carries a Zacks Industry Rank #29, which places it in the top 12% of 251 Zacks industries.
The group's Zacks Industry Rank, which is basically the average of the Zacks Rank of all the member stocks, indicates bullish near-term prospects. Our research shows that the top 50% of the Zacks-ranked industries outperforms the bottom 50% by a factor of more than 2 to 1.
The industry's positioning in the top 17% of the Zacks-ranked industries is a result of a positive earnings outlook for the constituent companies in aggregate. Looking at the aggregate earnings estimate revisions, it appears that analysts are optimistic about this group's earnings growth potential.
Before we present a few stocks that you may want to consider, let's take a look at the industry's recent stock-market performance and its valuation picture.
Industry Outperforms S&P 500 & Its Sector
The Zacks Medical-Hospital industry has outperformed the Zacks S&P 500 composite as well as its own sector in the past year.
In the past year, the stocks in this industry have gained 85.1% compared with the S&P 500's rise of 40.5%. The Zacks Medical sector has gained 1.4% in the same time frame.
One-Year Price Performance
Industry's Current Valuation
On the basis of the trailing 12-month EV-to-EBITDA ratio, which is commonly used for valuing hospital stocks, the industry trades at 7.37X compared with the S&P 500's 16.46X and the sector's 9.95X.
Over the past five years, the industry has traded as high as 8.58X, as low as 5.31X, and at a median of 7.63X, as the chart below shows.
EV/EBITDA TTM
4 Hospital Stocks to Keep an Eye on
Each of these stocks currently has a Zacks Rank #1 (Strong Buy), 2 (Buy), and 3 (Hold), and possesses solid fundamentals. You can see the complete list of today's Zacks #1 Rank stocks here.
HCA Healthcare
This company provides services via surgery centers, free standing emergency rooms, urgent care centers, and physician clinics. The company's multiple buyouts helped it expand its patient volumes, enable network expansion and add hospitals to its portfolio. It also took cost-cutting measures, which will likely contribute to its margins.
With increased uptake of telehealth medicine, the company expanded its telemedicine product offerings. Its rebounding revenues make us believe that the metric will continue growing on the back of its solid fundamentals. The currently Zacks Rank #3 company has a VGM Score of A.
The Zacks Consensus Estimate for current-year earnings has been revised 1.6% upward to $17.40 over the past seven days. The earnings estimate for the current year indicates an upside of 10.41%.
Earnings of the company surpassed estimates in all the last four quarters, the average being 21.67%. The stock has gained 107.5% in the past year.
Price & Consensus: HCA
Universal Health Services
This company owns and operates (through its subsidiaries) acute care hospitals, behavioral health centers, surgical hospitals, ambulatory surgery centers, and radiation oncology centers.
Higher admissions and patient days are steadily driving revenues for this presently Zacks #4 Ranked company. Acquisitions also played an instrumental role in building the company's growth trajectory by adding facilities, beds, and hospitals to its business portfolio.
Its inorganic growth strategy will help it expand its domestic and international presence. Its balance sheet strength with adequate solvency level is impressive too, on the back of which the company deploys capital.
Its shares have rallied 15.2% over the past year. The company's bottom line surpassed estimates in three of the last four quarters (while missing the mark in one), the average beat being 17.64%.
Price & Consensus: UHS
Tenet Healthcare Corporation
This company owns and operates general hospitals and related health care facilities for urban and rural communities in numerous states, and has offices in California and Florida. The company has been gaining from its inorganic growth initiatives for a while, involving acquisitions and alliances plus strategic divestitures.
Such initiatives primarily boost the presently Zacks Rank #2 company's scale of business and operating capacity, which poise it well for growth. The company took several cost-reduction measures to boost margins. Its solid 2021 outlook instills investors' confidence in the stock.
It has a VGM Score of B. The earnings estimate for the current year suggests an upside of 0.64%. Over the past seven days, the company has witnessed its 2021 earnings estimate move 4.7% north. Shares of the company have gained 192.5% in the past year.
Price & Consensus: THC
Acadia Healthcare
The company provides behavioral health care services in the United States. Its top line has shown an improving trend over the years, driven by both organic and inorganic growth. It is well poised to fund new bed developments, given an impressive capital position.
Acadia Health's steady focus on acquisitions is expected to add scale to its business. It has been generating sufficient cash from operations over the years, which provides it with financial flexibility to pursue acquisitions and growth-driving projects. It has a VGM Score of A.
Its shares have soared 63.8% over the past year. The stock carries a Zacks Rank of #3 at present. Earnings of the company surpassed estimates in each of the last four quarters, the average being 26.14%.
Price & Consensus: ACHC
Disclaimer: Neither Zacks Investment Research, Inc. nor its Information Providers can guarantee the accuracy, completeness, timeliness, or correct sequencing of any of the Information on the Web ...
more