4 Construction Stocks Set To Maintain Winning Streak In 2021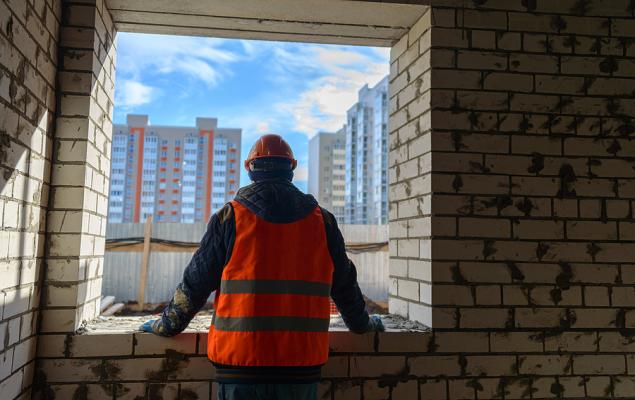 Image: Bigstock
The construction industry has had a tumultuous phase this year. While the coronavirus-related despairs have spooked the market, Fed's dovish stance and residential rebound have proved to be a breather.
On one side, the non-residential sector is particularly in the doldrums given projects delays, work-from-home splurge, supply-chain disruptions, shortage of skilled labor, and constraints on state and local budgets amid the COVID-19 pandemic. Nonetheless, this was outweighed by robust gains from home-building investments. Markedly, the residential sector has performed remarkably well this year with existing-home sales continuing to trend upward in October, marking five consecutive months of month-over-month gains, according to the National Association of Realtors or NAR.
Insights Into Sector Prospects for 2021
Moving into 2021, new waves of outbreak will make coronavirus a continuing operational risk for the industry. Even many analysts believe that the economy is unlikely to accelerate in the first half of 2020. As rightly pointed out by Richard Branch, Chief Economist for Dodge Data & Analytics, "While the recovery is underway, the road to full recovery will be long and fraught with potential potholes."
According to Dodge Data & Analytics' 2021 Dodge Construction Outlook, total U.S. construction starts will increase 4% in 2021 to $771 billion after declining an estimated 14% in 2020 to $738 billion.
Residential construction remains the bright spot, with total residential starts expected to rise 5% in 2021, following a 2% drop in 2020, per the Dodge report. Rising need for more work-at-home space and record-low borrowing costs have been aiding the housing market that displayed stern resilience to the economic impacts of the coronavirus pandemic. In fact, mortgage rates have been slipping to all-time lows following the Fed's emergency interest-rate cuts. Fed's decision to keep interest rates near zero moving into 2024 should keep the momentum alive in the housing industry.
Disclaimer: Neither Zacks Investment Research, Inc. nor its Information Providers can guarantee the accuracy, completeness, timeliness, or correct sequencing of any of the Information on the Web ...
more