3 Soaring Tech Stocks To Buy For More Growth In 2021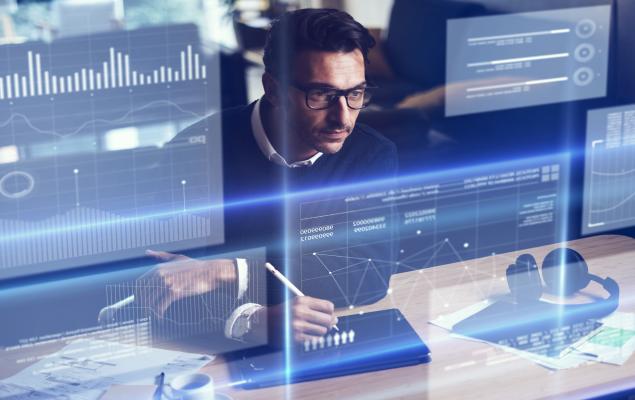 Image: Shutterstock
The Nasdaq touched record highs again on Wednesday, as investors continue to pile into tech, despite the success coronavirus-impacted spaces and harder-hit cyclicals have enjoyed since the start of November. That said, the gains have been a bit muted since the passage of the new $900 billion relief package that was mostly priced in already.
Investors are also still trying to digest what the new coronavirus-based travel bans from the U.K. might mean as the U.S. and much of the global economy prepare for a harsh winter amid fresh restrictions. Yet, rising coronavirus cases haven't dampened overall optimism, especially as the vaccine is being rolled out.
Along with the possibility of roughly 100 million Americans being vaccinated by February or March, the S&P 500 earnings outlook for next year is strong. And it can't be stressed enough how helpful the low-interest rate environment will likely continue to be for stocks.
This means that bullish investors are likely looking for stocks to buy for 2021. And the broader tech sector might still be the best place to find winners despite its run because it has the growth outlook and the impact on every aspect of the economy to help justify soaring stock prices…
Digital Turbine, Inc. (APPS Quick Quote APPS - Free Report)
Digital Turbine stock went on an absolute tear in 2020 for its ability to succeed within a vital space that's focused on the ever-growing world of smartphones and apps. Digital Turbine works to connect OEMs, mobile operators, and publishers with advertisers and developers for "frictionless app and content discovery, user acquisition and engagement, operational efficiency and monetization opportunities." The Austin, Texas-headquartered firm boasts that it has delivered more than "three billion app preloads for tens of thousands advertising campaigns."
APPS has made Deloitte's Technology Fast 500 list multiple times and it completed its acquisition of Mobile Posse in March. The deal helps create a more robust offering for clients, by adding Mobile Posse's "suite of highly-engaging content discovery products." APPS fiscal 2020 revenue jumped 34%, which came on top of FY19's 39% and was mostly organic since it only included a month of Mobile Posse operations.
Disclaimer: Neither Zacks Investment Research, Inc. nor its Information Providers can guarantee the accuracy, completeness, timeliness, or correct sequencing of any of the Information on the Web ...
more