3 Plays On Discount Retailers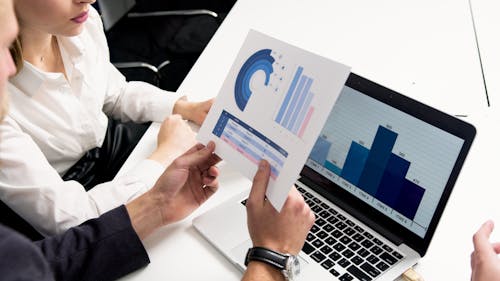 Image Source: Pexels
Here, we take a look at 3 plays on big, discount, retailing stocks.
Walmart
Discount supermarket and superstore chain Walmart (WMT) reported an impressive fiscal Q1 2022 that included adjusted EPS of $1.69, more than 38% better than the consensus analyst estimate of $1.22. Revenue came in at $138.3 billion, outpacing an expected $132 billion.
Walmart U.S. comparative sales were stronger than expected, up 6% in the quarter and up 16% on a two-year stack. Sam's Club grew comp sales nearly 11%, excluding fuel and tobacco, and International sales growth was strong, increasing more than 5% in constant currency with strength in India, Canada, and China. Globally, ecommerce sales growth remains robust at more than 40%.
There is no doubt that competition is fierce within retail, but we continue to be impressed by Walmart's transformation and execution to build a customer-centric, seamless, omni-channel ecosystem. This includes integration of its ecommerce, grocery, and general merchandising businesses, as well as the continued rollout of various ways for guests to shop.
WMT continues its brisk-paced expansion of same-day delivery locations and has launched Walmart+ to compete with Amazon Prime (AMZN).
Despite additional costs required to adapt to COVID-19, we note that the company has increased its dividend for the 48th consecutive year (yield is 1.6%) and approved a new $20 billion share repurchase program (the company bought back $2.8 billion worth of stock in Q1 -- greater than the total amount spent last year on buybacks).
We continue to think investments in Flipkart and JD.com (JD), along with its foray into service sectors like Health Care, FinTech, and others, lengthen the retailer's runway for growth and diversify revenue. We also like that WMT continues to generate strong free cash flow. With the continued operational momentum, we have boosted our Target Price for WMT to $172.
Disclaimer: © 2021 MoneyShow.com, LLC. All Rights Reserved.