3 Market Beating Retailers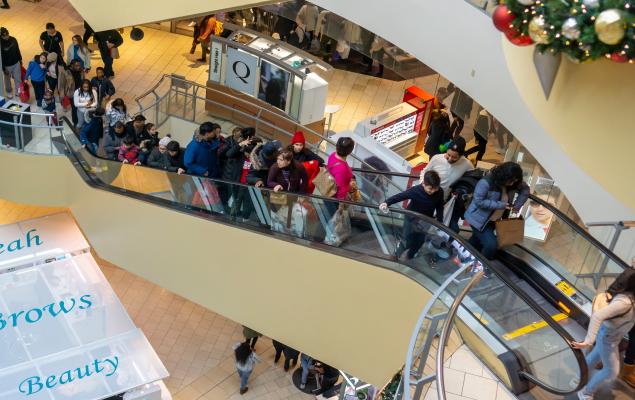 Image: Shutterstock
Move over delta variant… people want to spend some money! Yesterday's surprise retail sales report proved how tired they are of this pandemic. The print rose by 0.7%, which destroyed expectations for a loss of 0.7% and marked a dramatic turnaround from July's more than 1% plunge.
As a result, the Market Beating Growth Stocks screen is full of retail names right now. In addition to looking for Zacks Rank #1s (Strong Buys) with an "A" for a Zacks Growth Style Score, this strategy also wants to see stocks with projected EPS growth of 20% or more. In other words, we want the biggest growth rates to go along with those rising estimate revisions.
Below are three retailers that recently passed the test.
The TJX Companies (TJX Quick Quote TJX - Free Report)
If the market was just one big runway, then The TJX Companies would be one of the sexist models on the show. Not because it has the latest fashions out of Paris or Milan, but because it's one of the country's biggest off-price retailers. And paying less to look good is always a beautiful idea.
TJX has more than 4,300 stores across the globe. It operates through two segments domestically: 1) Marmaxx, which handles the well-known T.J. Maxx and Marshalls brands, accounted for 60.3% of fiscal year 2021 sales; and 2) HomeGoods, a popular home décor brand, made up 18.9% of last year's sales. Furtermore, TJX International, and TJX Canada account for 12% and 8.8%, respectively.
The company really showed off in its fiscal second-quarter report last month. Earnings per share of 79 cents easily beat the Zacks Consensus Estimate by over 36%. TJX now has a four-quarter average surprise of more than 33%... and that includes a miss earlier this year. This track record shows that when the company beats, it beats big!
Net sales were nearly $12.1 billion in the quarter, which was 81% better than the same quarter in fiscal 2022 and ahead of our expectation of $11.2 billion. However, the pandemic was really wreaking havoc in that year-ago quarter with the company's stores closed for approximately 31% of the time.
Disclaimer: Neither Zacks Investment Research, Inc. nor its Information Providers can guarantee the accuracy, completeness, timeliness, or correct sequencing of any of the Information on the Web ...
more