3 International Income Stocks To Buy For Up To 9% Yield
If you're looking for high-yield dividend stocks, you can't ignore overseas companies.
Limiting your portfolio of income stocks to U.S. stocks alone, you may find yourself overloaded with energy and business development stocks. While there are a few income stocks worth owning in both of these sectors, owning too many would be high-risk.
So today, we're going to branch out and look at to international income stocks to buy. Our top dividend stock here has a yield higher than 9% right now.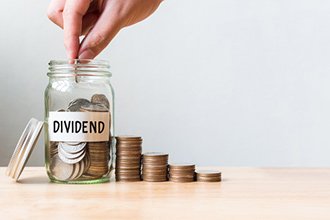 Of course, I would not put all of my assets into foreign high-yield stocks, either. But a small portion invested overseas could add some diversification without reducing cash flow.
Europen and Asian stocks are markedly cheap when you use the Cyclical Adjusted Price to Earnings Ratio, or CAPE ratio, developed by Dr. Robert Schiller. There is a correlation between the CAPE ratio and forward returns. Buying high-yielding stocks in countries with low CAPE ratios can be a sound and profitable strategy.
When looking for International income stocks, it usually makes the most sense to buy large companies with a well-established business. Chasing smaller companies adds too much risk to the portfolio.
Let's start with the cheapest market in the world right now. Russia has A CAPE ratio of just 6.4. While investing in Russia can be a scary thought, the truth is that a lot of people had made enormous amounts of money in Russian stocks by buying when valuations were low, like today.
Our first international dividend stock pays above 7%…

Regular Income from an Eternal Brand
Coca-Cola European Partners Plc. (NYSE: CCEP) distributes Coca-Cola products to 300 million people in the United Kingdom and Western Europe. The company is based in the United Kingdom, which gives us another chance to put money to work in a country with a low CAPE ratio. The United Kingdom has a CAPE of just 13 right now. That's less than half of the current CAPE of 28 here in the United States.