3 Dividend-Paying Business Services Stocks To Watch Out For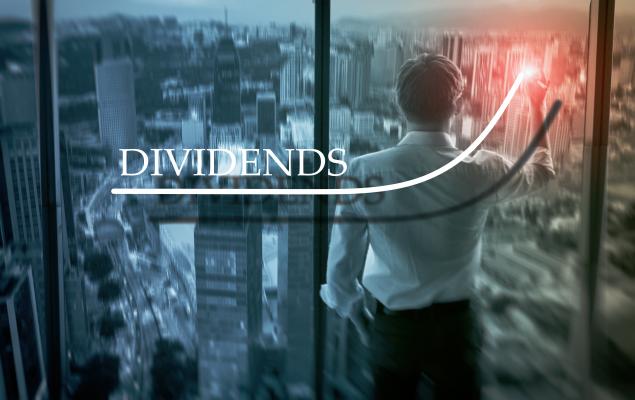 Image: Shutterstock
The Business Services sector, despite the coronavirus-induced market uncertainty, has been steadily gaining steam on the back of gradual resumption of business activities, increased adoption and success of the work-from-home model, rise in demand for risk mitigation, and consulting services, and expertise in improving operational efficiency and reducing costs. Providers of essential and non-deferrable services, such as waste removal and building maintenance, remained resilient to the pandemic-induced disruptions.
Because of its widely diversified nature, the sector seeks to benefit from the growth of the overall economy, which is expected to strengthen further on the success of the ongoing mass vaccination program, continued government response in the form of pandemic-relief packages, and expanded unemployment benefits.
Meanwhile, a steady recovery is evident from the latest first-quarter 2021 GDP number, which according to the "second" estimate released by the Bureau of Economic Analysis, increased at an annual rate of 6.4%, higher than 4.3% growth witnessed in the fourth quarter of 2020.
In view of the aforementioned favorable trends, several firms have chosen to reward their shareholders with dividend hikes. We believe consistency in rewarding shareholders through dividend payments or share repurchases not only boost investor confidence but also positively impact the company's earnings per share.
3 Companies That Rewarded Shareholders
TransUnion (TRU Quick Quote TRU - Free Report): This Zacks Rank #2 (Buy) company increased its quarterly dividend rate by almost 27%, from 7.5 cents per share to 9.5 cents per share. The increased dividend will be paid out on Jun 10, 2021, to shareholders of record at the close of business on May 26.
This Illinois-based company provides risk and information solutions. Despite the COVID-19 uncertainties, the company witnessed improvement across most U.S. verticals, especially in Financial Services and Emerging Verticals. Internationally, growth was backed by improving macro trends. Further, the company's business model ensures highly recurring and diversified revenue streams, significant operating leverage, low capital requirements, and stable cash flows. Acquisitions act as a growth catalyst, helping the company expand international footprint.
Disclaimer: Neither Zacks Investment Research, Inc. nor its Information Providers can guarantee the accuracy, completeness, timeliness, or correct sequencing of any of the Information on the Web ...
more