3 Cheap Stocks To Buy Now For June And Beyond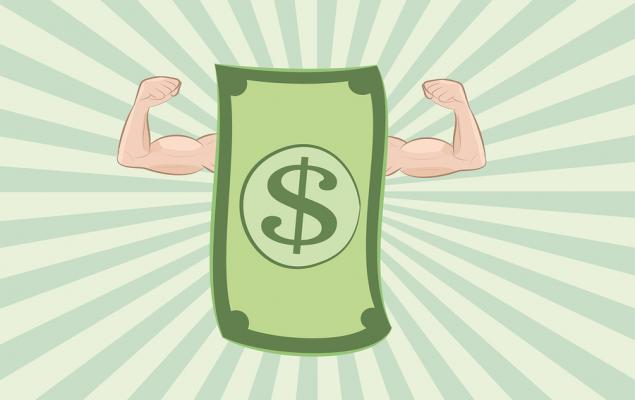 Image: Bigstock
The Nasdaq dropped around 1% during regular trading Thursday, while the S&P 500 dipped 0.36%. The moves came a day after many growth stocks jumped and shares of so-called meme stocks such as AMC Entertainment (AMC Quick Quote AMC - Free Report) and Bed Bath & Beyond (BBBY Quick Quote BBBY - Free Report) soared.
Amid the return of meme stock mania, investors might want to consider buying highly-ranked "cheap" stocks that boast solid fundamentals. Adding to a portfolio even amid lower summer trading volume and inflation worries might prove beneficial given the broader bullish backdrop that includes the improving earnings picture and the U.S. economic boom, boosted by the reopening.
And let's remember that the bulls have pushed the S&P 500 back within touching distance of its highs as interest rates are likely to remain historically low even if the Fed is forced to raise rates to tamp down rising prices.
Green Brick Partners, Inc. (GRBK Quick Quote GRBK - Free Report)
Prior Close: $22.92 USD (close of regular trading Thursday, June 3)
Green Brick is a diversified homebuilding and land development firm that operates in growth markets such as Texas, Georgia, Florida, and Colorado. The firm is on an impressive run and the continued momentum in the housing market could help GRBK extend its growth streak. Home sales soared last year to their highest level since 2006 as people clamored for more space and took advantage of low mortgage rates, all driven by the coronavirus. The rampant demand has cooled down a bit amid tight supply that will likely benefit homebuilders.
The Texas-based company topped our first quarter FY21 estimates in early May, with revenue up 10% against 27% top-line growth in the year-ago quarter. GRBK posted its best first quarter in company history and saw its net new home orders soar 71%.
More importantly, it ended the quarter with its highest backlog in history, up 133%. "To meet the unprecedented demand, Green Brick started a record 2,043 homes in the last six months and ended the quarter with 2,303 units under construction, a 62% increase from a year ago," CEO Jim Brickman said in prepared remarks.

Image Source: Zacks Investment Research
Green Brick's earnings revisions have climbed since its report, with consensus analysts estimates for FY21 up 9% and FY22 19% higher. Zacks estimates call for GRBK's revenue to surge 39% this year to reach $1.36 billion and then jump 20% higher in FY22.
Disclaimer: Neither Zacks Investment Research, Inc. nor its Information Providers can guarantee the accuracy, completeness, timeliness, or correct sequencing of any of the Information on the Web ...
more