3 Big-Name Funds That May Cut Dividends
Investors with interest in yields soon find their way into the world of closed-end funds (CEFs). During this period in history, when fixed income investments often yield less than one percent, the high single-digit or low double-digit yields on many CEFs are compelling. Yet the aftermath of the pandemic-triggered crash early in 2020 will start to produce dividend cuts.
On September 1, well-run CEF Royce Value Trust (RVT) cut its dividend by 3.8%. Royce has not paid out any return of capital, so this is a sign that the portfolio yield has fallen.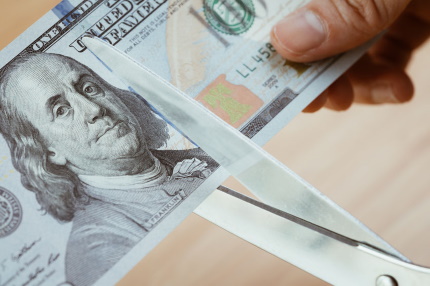 Many CEFs employ a managed distribution policy. This means a fund sets a regular dividend rate based on how much income or gains the management expects the portfolio to generate. If it turns out the fund does not generate enough earnings to cover the managed dividend rate, a portion of the payments to investors will be classified as return of capital.
There are several reasons why closed-end fund portfolios will produce lower earnings, forcing dividend cuts.
Most CEFs use moderate leverage to boost returns. During the recent stock market crash, funds were forced to dump securities at a loss to reduce leverage. A smaller portfolio will produce less earnings.
Bond interest rates have declined, so yields on any recently acquired bonds will be less than fund managers may have planned.
Through the first two quarters of 2020, hundreds of companies cut common stock dividends. Many CEFs focus on income-producing investments, and dividend cuts by portfolio stocks directly reduce a fund's income earnings.
Here are three popular CEFs that could soon cut their dividends: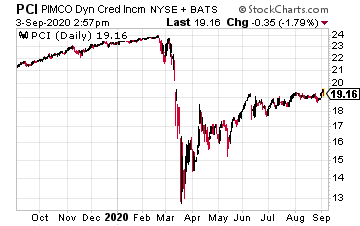 PIMCO Dynamic Credit and Mortgage (PCI) has a $2.8 billion market cap. On the back of 50% leverage, PIMCO has a $5.2 billion portfolio of mortgage-related securities and other debt instruments.
While falling interest rates will produce bond price appreciation, the massive amount of mortgage refinancing will mean the fund managers need to reinvest the returned principal. The investment of returned cash will be at lower interest rates, which could force a dividend cut.
Disclaimer: The information contained in this article is neither an offer nor a recommendation to buy or sell any security, options on equities, or cryptocurrency. Investors Alley Corp. and its ...
more