3 Big Drugmakers To Buy Ahead Of The Q2 Earnings Season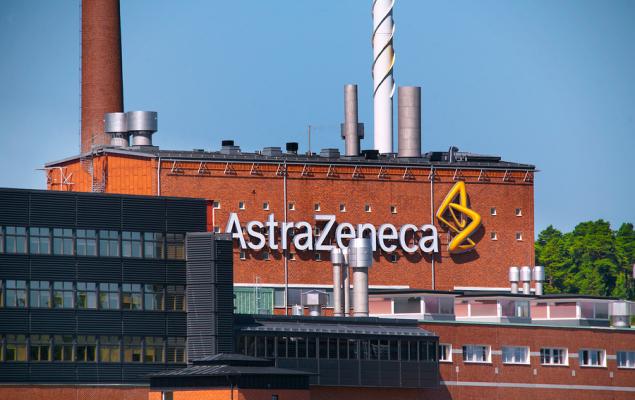 Image: Bigstock
The big drug companies are set for the second-quarter earnings season, which begins later this month. Though the second-quarter results are likely to reflect the continued negative impact from the pandemic, trends are expected to be better as economies have re-opened and vaccinations continue in full swing.
Importantly, a number of big drugmakers, including Pfizer and AstraZeneca, have seen a surge in their sales after getting emergency approvals for their COVID-19 vaccines, a trend expected to have continued in the second quarter.
Overall, the drug/biotech industry continues to witness developments and improvements in drug research in 2021 while withstanding the impact of the pandemic remarkably well. While development updates related to COVID-19 medicines/vaccines continued have taken center stage this year as well, the sector also witnessed positive developments in other innovative pipeline areas.
Here we have highlighted three bigshot drugmakers, AstraZeneca (AZN Quick Quote AZN - Free Report), AbbVie (ABBV Quick Quote ABBV - Free Report), and Bayer (BAYRY Quick Quote BAYRY - Free Report), which can prove to be good additions to improve your portfolio's health as all three have a Zacks Rank #2 (Buy).
A chart showing the share price movement of these companies this year so far is given below.

Image Source: Zacks Investment Research
AstraZeneca
AstraZeneca's stock has risen 21.6% this year so far. Its earnings estimates for 2022 have gone up from $3.24 per share to $3.25 per share over the past 60 days.
Incidentally, AstraZeneca has faced quite a lot of troubles related to its COVID-19 vaccine's use and COVID-19 drug development efforts this year. A possible link between AstraZeneca's COVID-19 vaccine and rare blood clot events in the brain of the people who have received the shot have been found by regulatory authorities. In March, many European countries had temporarily paused vaccinations with AstraZeneca's jab due to the blood clot controversies. Though most countries resumed vaccinations later on, some countries, however, restricted its use in younger people. Separately, data released last month, showed that AstraZeneca's investigational antibody cocktail for COVID-19, AZD7442 failed to prevent people who were already infected from developing symptomatic COVID-19.
Disclaimer: Neither Zacks Investment Research, Inc. nor its Information Providers can guarantee the accuracy, completeness, timeliness, or correct sequencing of any of the Information on the Web ...
more