3 Best Marijuana Stocks To Ride The New Rally Higher
Marijuana stocks have more than doubled since the election this new rally is just getting started.
The changes at the top in Washington, D.C., have greatly increased the chances of a more favorable regulatory environment for cannabis investing in the United States. U.S. President Joe Biden and several leading Democrats made it clear during the campaign that they favored federal legalization.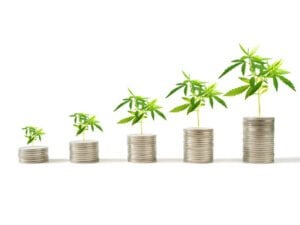 While the coronavirus has assumed front and center of the political stage, for now, most industry observers think we could see a cannabis bill make its way through Congress this year.
Senate Majority Leader Chuck Schumer, Senator Cory Booker, and the chair of the powerful Senate Finance Committee, Ron Wyden, have said they plan to put forward a cannabis bill early this year. The proposed legislation would remove marijuana's "Schedule 1" designation, which treats it similarly to powerful, addictive drugs like heroin.
Removing that designation would free up marijuana companies operating in states that have legalized cannabis to use the banking system, including financing, and could potentially encourage other states to move forward with legalization.
It could also open up opportunities for multi-state operators (MSOs) in the cannabis industry to leverage their multi-state strength and expand.
That also has investors eager to jump into this market. After all, it's still very early in the industry's growth. Cannabis sales in the United States were more than $13 billion last year. That's with recreational use legal in just 15 states and medical marijuana allowed in only 39 states. More than half of the states are still left to fully legalize marijuana, giving investors who own the right marijuana stocks now a first-mover advantage.
Disclaimer: Any performance results described herein are not based on actual trading of securities but are instead based on a hypothetical trading account which entered and exited the suggested ...
more