3 Basic Materials Stocks To Buy For Sound Growth & Value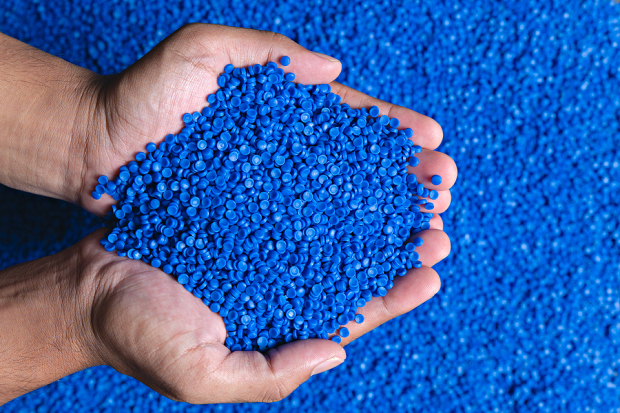 Image: Bigstock
The defensive hedge many basic materials stocks provided amid high inflation has become more and more of a distant memory. Higher commodity prices led to immense profitability with Nucor (NUE - Free Report) as an example thriving as a leading steel producer. Naturally, investors have to monitor the premium they are paying for Nucor's stock among others as the high-inflationary boost starts to settle.
However, there are still some intriguing options among the basic materials sector as it relates to growth and value. Here are three top-rated stocks that stand out in particular.
With an essential niche as a chemical products provider, Hawkins stock is very attractive right now and covets a Zacks Rank #1 (Strong Buy). As a brief overview, thousands of water treatment facilities, manufacturers, food and dairy producers, and research labs among other organizations depend on Hawkins for chemical products.
Considering its broad reach to a variety of end markets, Hawkins stock certainly holds a lot of value to investors. Earnings are expected to pop 19% in the company's current fiscal 2024 to $3.40 per share compared to $2.86 a share in FY23. Even better, this would represent 155% EPS growth over the last five years, with 2020 earnings at $1.33 a share.
Hawkins stock has soared 52% this year to outperform the broader indexes and the Zacks Chemical-Specialty Markets' +20%. With that being said, Hawkins's stock still trades reasonably at 16.9X forward earnings, which is near its industry average of 14.8X and nicely beneath the S&P 500's 20.4X.

Image Source: Zacks Investment Research
Next up, PPG Industries stock remains attractive and lands a Zacks Rank #2 (Buy). While PPG stock is up a modest but respectable +10% this year, there should be more room to run.
Earnings estimates remain higher, and the chemical coats, paints, and glass provider is expecting expansive bottom-line growth. PPG's earnings are now forecasted to climb 24% in FY23 to $7.51 per share compared to EPS of $6.05 last year. Notably, FY24 earnings are expected to jump another 10%.
At 18.2X forward earnings, investors aren't paying a stretched premium for PPG's attractive growth. PPG trades modestly above the Chemical-Specialty Industry average of 14.8X, but below the benchmark. Taking a closer look, PPG's price-to-earnings valuation combined with the company's growth rate is very compelling for investors.
This is indicated in the company's PEG ratio, which is near the optimum level of less than 1. With a PEG of 1.03, PPG's stock looks like a very sound investment for value and growth, as this is below the industry average of 1.88 and the benchmark's 1.71.

Image Source: Zacks Investment Research
Rounding out the list, now may be a good time to buy Livent's stock, which also sports a Zacks Rank #2 (Buy). Livent is a producer of lithium chemicals for the application in batteries, which will be essential to the continued expansion of electric vehicles.
Livent's lithium chemicals are also used for agrochemicals, aerospace, alloys, pharmaceuticals, and various industrial applications. Livent stock is up +8% year-to-date, but is still near its 52-week lows at around $21 a share.
With much of the risk-to-reward appearing to be priced in, it's noteworthy that Livent's FY23 earnings are projected to soar 53% to $2.15 per share. More intriguing, FY24 earnings are forecasted to climb another 20% to $2.57 per share.
This will be accompanied by double-digit top-line growth, as well. Total sales are expected to soar 33% this year and leap another 28% in FY24 to $1.39 billion. Livent appears to be vastly undervalued considering the company's growth potential. To that point, Livent stock trades at 10.2X forward earnings, which is a nice discount to the Chemical-Specialty Industry average and the benchmark.

Image Source: Zacks Investment Research

Bottom Line
These basic materials stocks make a strong case for being undervalued, considering their importance to a variety of end markets. They appear to offer good value to investors at their current levels, making now a good time to buy, with Hawkins, PPG Industries, and Livent expecting stellar growth and shaping up to be viable investments for 2023 and beyond.
---
More By This Author:
Buy These 3 Low-Beta Stocks To Navigate Volatility
Bear of the Day - Ashland Inc.
Ulta Beauty Tops Q2 Earnings And Revenue Estimates
Disclaimer: Neither Zacks Investment Research, Inc. nor its Information Providers can guarantee the accuracy, completeness, timeliness, or correct sequencing of any of the Information on the Web ...
more