2 Top Retail Stocks To Buy In May After Tech Pullback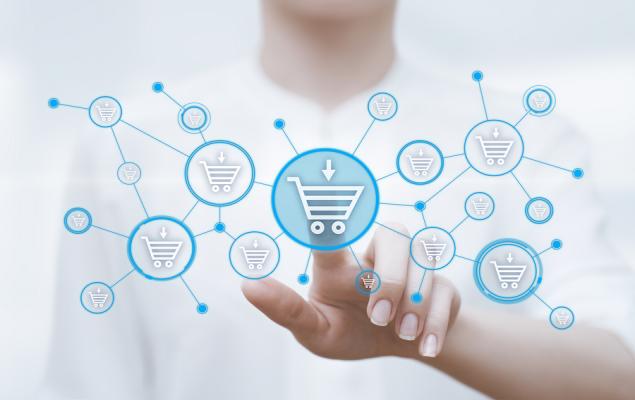 Image: Bigstock
The Nasdaq fell nearly 2% on Tuesday, as Wall Street sold technology stocks from Apple and Nvidia to smaller growth stocks. The downturn comes after Wall Street largely shrugged off impressive first-quarter results last week.
Investors also reacted negatively to Treasury Secretary Janet Yellen's comments that the Fed may have to raise rates if Biden's spending plans go forward. Yellen later clarified that she doesn't think there's going to be an inflationary problem.
Tuesday's pullback has the Nasdaq trading about 4% below its recent records. And the recent downturn highlights a combination of high expectations, an impressive run, and the possibility of tech deceleration ahead.
The technology titans remain safe long-term bets. Yet, given their outsized climbs off the coronavirus lows and the possibility of a sustained economic boom for the next several years now might be time to consider stocks set to benefit from consumer spending.
Last week, the Commerce Department said U.S. GDP jumped by a seasonally adjusted annual rate of 6.4% in the first quarter, to put the economy within 1% of its pre-pandemic levels. And the latest round of stimulus checks helped propel a 4.2% month-over-month jump in spending in March, for the biggest climb since last summer.
As more states and cities reopen and the U.S. vaccine effort continues, investors might want to capitalize on pent-up consumer spending. Here are two highly-ranked Zacks stocks that fit the bill…
Columbia Sportswear (COLM Quick Quote COLM - Free Report)
Columbia was founded in the late 1930s and has remained at the forefront of outdoor clothing, apparel, and footwear ever since. The Portland, Oregon-headquarter firm currently owns four total brands: Mountain Hardwear, Sorel, prAna, and its namesake. Columbia is still by far the largest contributor, bringing in around 80% to 85% of total sales in most quarters.
Disclaimer: Neither Zacks Investment Research, Inc. nor its Information Providers can guarantee the accuracy, completeness, timeliness, or correct sequencing of any of the Information on the Web ...
more