2 Top-Ranked Tech Stocks To Buy And Hold After Earnings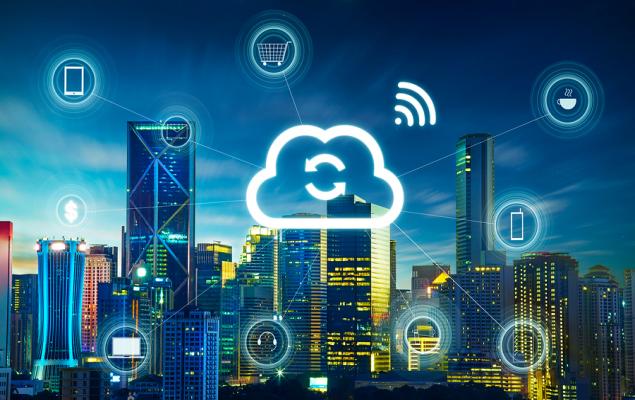 Image: Bigstock
Wall Street largely shrugged off blowout quarterly financial results from titans of technology during the last week of July. Some pointed to "peak earnings" and the possibility of deceleration as the reason for the lackluster response. But those are largely short-sighted reasons and not true as tech dominates the market and our lives.
The Nasdaq and many big-tech tracking ETFs soared to records heading into Q2 earnings season, as investors decided it was time to revive the tech trade as cyclicals cooled off after a strong post-election/vaccine announcement run. The resurgence pushed many names into the overheated territory. A quick mid-July pullback helped recalibrate stocks momentarily, but the bulls quickly pushed the market to fresh records.
These factors are likely just as much to blame for the largely tepid response to blockbuster tech earnings and strong guidance, as are Delta coronavirus variant worries and economic slowdown concerns. The largely bullish case for the market remains in place despite rising prices other fears.
For example, the U.S. economy expanded beyond its pre-pandemic levels in the second quarter, with GDP up 6.5%. Meanwhile, consumer confidence popped in July to the highest level in 17-months. And the earnings picture keeps getting better, with annual S&P 500 profits and revenue projected to keep climbing higher in 2022 and beyond.
Still, more selling is likely due as Wall Street takes more profits. Pullbacks and corrections are healthy parts of the market, but they do make it more difficult to time stocks. Investors with extended horizons shouldn't focus too hard on timing the market and opt instead to buy strong stocks and stay constantly exposed, using pullbacks to add to their strongest positions.
Let's also remember two things: tech impacts nearly every aspect of the global economy and Wall Street will likely be left chasing returns in equities even when the Fed starts to raise rates. The 10-year U.S. Treasury yield sits at 1.17% at the moment and it's stayed below 3% for most of the past decade.
With this in mind, here are two top-ranked technology stocks that recently reported strong quarterly earnings results investors might want to consider buying to hold for a long time…
Disclaimer: Neither Zacks Investment Research, Inc. nor its Information Providers can guarantee the accuracy, completeness, timeliness, or correct sequencing of any of the Information on the Web ...
more