2 Tech Stocks To Buy Now At Big Discounts For Long-Term Growth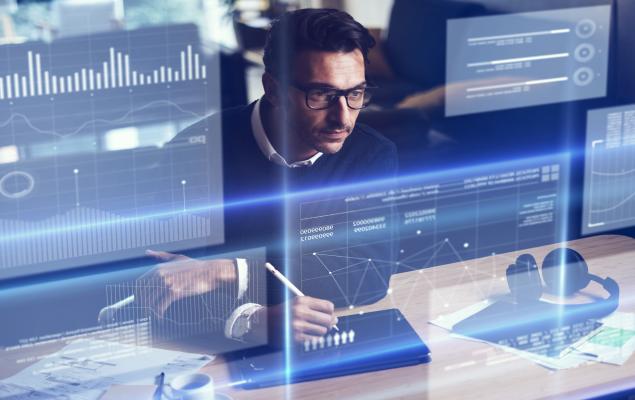 Image: Shutterstock
The Nasdaq continued its recent climb on Thursday, while the S&P 500 jumped to new records. The positivity came despite May's 5% jump in consumer prices that marked the highest annual inflation rate in almost 13 years.
CPI jumped 5% last month to top April's 4.2% rise that brought about increased inflation worries and a wave of selling. Yet Wall Street has shrugged off those fears in the last month as bulls push the benchmark to new highs and the tech-heavy index within striking distance of its records.
The positivity might mean investors are betting the Fed won't be forced to end its easy-money policies to tamp down rising prices. The central bank has stuck with its transitory line as it points out that prices are up against last year's coronavirus lows and being impacted by supply chain setbacks, pent-up demand, government checks, and more.
Clearly, rising prices are a concern and must be monitored closely. But even if the Fed starts reversing course, interest rates will likely remain historically low, leaving Wall Street and a new crop of retail investors left to keep chasing returns in stocks.
Plus, the continually improving earnings picture, coupled with the grand U.S. economic reopening might keep the bullish sentiment alive much longer, despite legitimate overheating worries.
Taking this backdrop into account, investors with longer-term horizons might want to buy strong growth-focused stocks prepared to thrive for years to come in the digital age. And why not look for ones that are still trading well below their records even as the indexes return to their highs…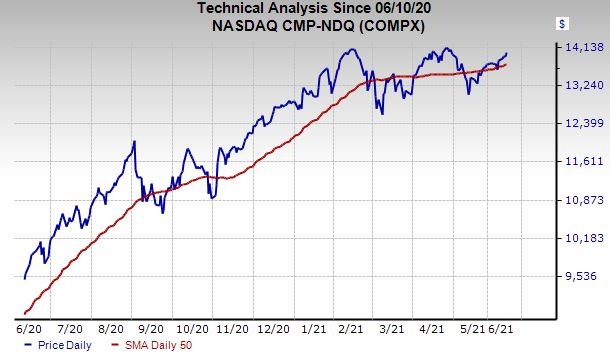 Image Source: Zacks Investment Research
ServiceNow (NOW Quick Quote NOW - Free Report)
ServiceNow provides cloud-based services and solutions to nearly 7,000 enterprise customers, including around 80% of the Fortune 500. The digital workflow firm that was added to the S&P 500 index in November 2019 has expanded its partnership with Microsoft (MSFT Quick Quote MSFT - Free Report) to help it sell to highly regulated industries and house its full SaaS offerings on MSFT's popular Azure cloud.
Disclaimer: Neither Zacks Investment Research, Inc. nor its Information Providers can guarantee the accuracy, completeness, timeliness, or correct sequencing of any of the Information on the Web ...
more