2 Meme Stocks Test Resistance For A Larger Move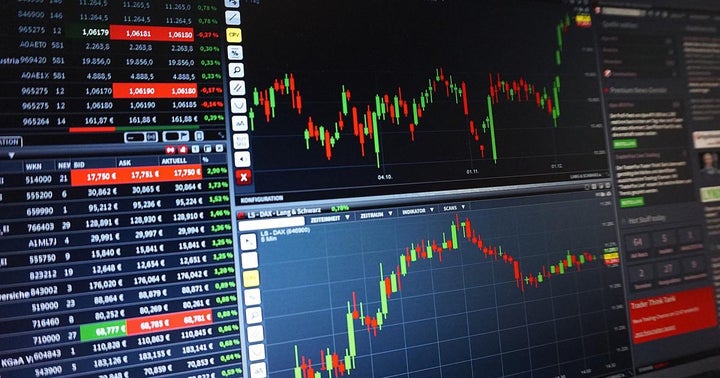 Express Inc (NYSE: EXPR) and Tyme Technologies Inc (Nasdaq: TYME) skyrocketed in January and February after gaining the attention of the WallStreetBets community.
Now known as meme stocks, along with GameStop (NYSE: GME) and AMC Entertainment Holdings Inc (NYSE: AMC) and dozens of others, Express and Tyme fell into long periods of consolidation after soaring 1,078% and 202%, respectively. A number of meme stocks look to have found new bottom recently and on Monday, Express and Tyme made a move north.
The Express Chart: On Jan. 27, Express reached a high of $13.97 — the highest the stock had traded at since November 2016. After reaching its new high Express sold off and plummeted almost 85% and has since traded in a range between $2.17 and $6.34. Since March 9, Express has held support at the $2.85 level, which appears to be its new bottom, and on Monday an uptick in bullish volume helped the stock rise up into its next resistance level at $3.82.
Last Thursday, Express recaptured support of the eight-day and 21-day exponential moving averages (EMAs) and the bullish move on Monday caused the eight-day EMA to trend up to meet the 21-day EMA. Bullish price action on Tuesday will cause the eight-day EMA to cross above the 21-day EMA, which would be bullish for Express going forward.
Express is trading above the 200-day simple moving average (SMA), which indicates overall sentiment in its stock is bullish.
(Click on image to enlarge)
Bulls want to see Express pop over resistance at $3.82 for a move back up toward the $5.00 area. If the stock was able to regain $5 as support, it could move back up toward $6.34.
Bears want to see Express continue to reject its overhead resistance and for it to lose support of the eight-day and 21-day EMAs. If Express is pushed back down toward the $2.85 level again, its support may become weakened. If Express loses that level as support, it could trade back down toward $2.17.
© 2021 Benzinga.com. Benzinga does not provide investment advice. All rights reserved.